Away from home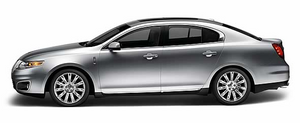 If you are away from home when your vehicle needs service, contact the Ford Customer Relationship Center or use the online resources listed below to find the nearest authorized dealer.
In the United States:
Mailing address
Ford Motor Company
Customer Relationship Center
P.O. Box 6248
Dearborn, MI 48121
Telephone
1-800-392-3673 (FORD)
(TDD for the hearing impaired: 1-800-232-5952)
Online
Additional information and resources are available online at www.fordowner.com
These are some of the items that can be found online:
Х U.S. dealer locator by Dealer Name, City/State, or Zip Code
Х Owner Guides
Х Maintenance Schedules
Х Recalls
Х Ford Extended Service Plans
Х Ford Genuine Accessories
Х Service specials and promotions.
In Canada:
Mailing address
Customer Relationship Centre
Ford Motor Company of Canada, Limited
P.O. Box 2000
Oakville, Ontario L6J 5E4
Telephone
1-800-565-3673 (FORD)
Online
www.ford.ca
See also:
SelectShift AutomaticЩ Transmission
This feature allows the driver to manually change gears up or down as desired. By moving the gearshift lever from D (Drive) to S (Sport), you now have control of selecting the gear using the toggl ...
Passenger compartment fuse panel
The fuse panel is located below and to the left of the steering wheel by the brake pedal. Remove the panel cover to access the fuses. To remove a fuse use the fuse puller tool provided on the fuse ...
Compass calibration adjustment
Perform compass calibration in an open area free from steel structures and high voltage lines. For optimum calibration, turn off all electrical accessories (heater/air conditioning, wipers, etc.) ...