Automatic search for parking space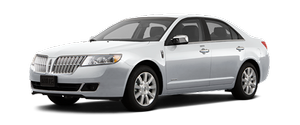 To start, press the APA control switch (on the center console). The message center will display ACTIVE PARK SEARCHING. To designate what side of the street to search on, use the turn signal. The arrow symbols >> and << in the message center indicate on which side of the vehicle APA will park. If the turn signal is not on, the system will automatically search the passenger side.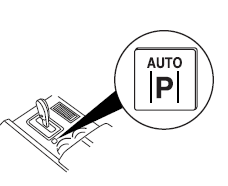 For best performance, the driver should drive the vehicle as parallel as possible while passing a parking space. If driven too fast (above 18 mph [30 km/h]) for the system to measure parking spaces, the message center will display ACTIVE PARK REDUCE SPEED.

When the system has found a space, the message center will display SPACE FOUND PULL FORWARD followed by a chime. Drive forward until the message center displays SPACE FOUND STOP followed by a chime. When you stop the vehicle in position to begin parking, the message center displays REMOVE HANDS PUT IN REVERSE. The driver should always come to a complete stop before changing gears.
See also:
Battery
Your vehicle is equipped with a Motorcraft maintenance-free battery which normally does not require additional water during its life of service. Note: If your battery has a cover/shield, make ...
System warnings
System warnings alert you to possible problems or malfunctions in your vehicle's operating systems. In the event of a multiple warning situation, the message center will cycle the display to sh ...
Electronic stability control (ESC)
Electronic stability control (ESC) may enhance your vehicle's directional stability during adverse maneuvers, for example when cornering severely or avoiding objects in the roadway. ESC operates b ...