Active park assist (APA) (if equipped)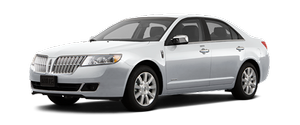 Active park assist (APA) will detect an available parallel parking space and automatically steer the vehicle into the space (hands-free) while you control the accelerator, gearshift and brakes. The system will visually and/or audibly instruct the driver to park the vehicle.
WARNING: This system is designed to be a supplementary park aid. It may not work in all conditions and is not intended to replace the driver's attention and judgment. The driver is responsible for avoiding hazards and maintaining a safe distance and speed, even when the APA is in use.
Conditions in which the system may not work:
• Something passes between the front bumper and the space such as a pedestrian or cyclist
• The edge of the vehicle is high from the ground such as a bus, tow truck, or flatbed truck
See also:
Traction control system (TCS)
Traction control is a driver aid feature that helps your vehicle maintain traction of the wheels, typically when driving on slippery and/or hilly road surfaces, by detecting and controlling wheel ...
How does the airbag supplemental restraint system work?
The airbag SRS is designed to activate when the vehicle sustains longitudinal deceleration sufficient to cause the sensors to close an electrical circuit that initiates airbag inflation. The ...
Smart unlocks
The smart unlock feature is intended to prevent you from unintentionally locking your IA key inside your vehicle's passenger compartment. When you lock your vehicle using the driver or passenger ...