Peace of mind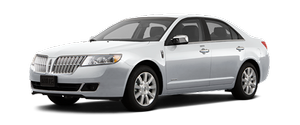 •Remote start
•Vehicle tracking and recovery*
•Wheel locks
•Locking fuel plug for capless fuel system
*Ford Licensed Accessories (FLA) are warranted by the accessory manufacturer's warranty. Ford Licensed Accessories are fully designed and developed by the accessory manufacturer and have not been designed or tested to Ford Motor Company engineering requirements.
Contact your Ford dealer for details regarding the manufacturer's limited warranty and/or a copy of the FLA product limited warranty offered by the accessory manufacturer.
For maximum vehicle performance, keep the following information in mind when adding accessories or equipment to your vehicle:
• When adding accessories, equipment, passengers and luggage to your vehicle, do not exceed the total weight capacity of the vehicle or of the front or rear axle (GVWR or GAWR as indicated on the Safety Compliance Certification label). Consult your authorized dealer for specific weight information.
• The Federal Communications Commission (FCC) and Canadian Radio Telecommunications Commission (CRTC) regulate the use of mobile communications systems — such as two-way radios, telephones and theft alarms - that are equipped with radio transmitters. Any such equipment installed in your vehicle should comply with FCC or CRTC regulations and should be installed only by a qualified service technician.
• Mobile communications systems may harm the operation of your vehicle, particularly if they are not properly designed for automotive use.
• To avoid interference with other vehicle functions, such as anti-lock braking systems, amateur radio users who install radios and antennas onto their vehicle should not locate the Amateur Radio Antennas in the area of the driver's side hood.
• Any non-Ford custom electrical or electronic accessories or components that are added to the vehicle by the authorized dealer or the owner, may adversely affect battery performance and durability, and may also adversely affect the performance of other electrical systems in the vehicle.
See also:
2009 Lincoln MKS Review
When I was a tween, my older brother had a late-1960s Ford LTD. It was gold, HUGE in a sort of exaggerated way, and it had an old-school charm and soulfulness about it that was unforgettable. I ha ...
Breaking-in your vehicle
Your vehicle does not need an extensive break-in. Try not to drive continuously at the same speed for the first 1,000 miles (1,600 km) of new vehicle operation. Vary your speed frequently in order ...
Notice to crossover vehicle owners
Crossover vehicles handle differently than passenger cars in the various driving conditions that are encountered on streets, highways and off-road. Crossover vehicles are not designed for co ...