Lincoln drive control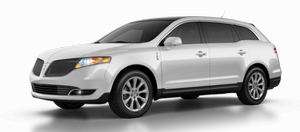 Three distinct driving modes - Sport, Normal and Comfort - are easy to select using the MKT's new Lincoln Drive Control and the shift lever.
"The new system coordinates the performance of multiple adjustable systems - suspension, steering, engine and transmission - so that it's easy to use and enjoy," Tobin said.
Lincoln Drive Control enables drivers to change the driving personality of the Lincoln MKT:
Normal mode - When the gear selector is in Drive, Lincoln Drive Control delivers the ideal Lincoln ride, balancing comfort with confident control and handling. Many drivers will find this setting perfect for commuting and everyday driving. This mode provides an engaging drive experience and a direct connection to the road without sacrificing the expected comfort and smoothness
Sport mode - When the gear selector is in Sport, Lincoln Drive Control transforms this crossover's personality into a more performance-oriented machine. The following systems change settings in Sport mode:
The CCD suspension switches from operating in its normal range to its firmest sport range (25 to 30 percent more control than Normal), emphasizing handling
The electric power-assisted steering recalibrates to provide more road feel and greater steering effort
The engine responds more directly to the driver's inputs
The transmission upshifts at higher rpm, downshifts become more aggressive, and the transmission will hold gears longer and while in corners. Additionally, sixth gear is locked out
Traction control and electronic stability control settings are also modified to allow more spirited driving
In addition to Normal and Sport, Lincoln Drive Control offers the Comfort mode. When drivers want the most relaxed driving experience, the Settings menu in MyLincoln Touch offers easy access to the Comfort mode.
The Comfort mode instructs the CCD suspension to run in its smoothest range. The dampers exert 10 to 15 percent less control compared with Normal. The electric power-assisted steering system also reduces the effort needed to turn the wheel at low speeds, for example, as when parking.
See also:
Power distribution box
The power distribution box is located in the engine compartment. The power distribution box contains high-current fuses that protect your vehicle's main electrical systems from overloads. WARNING ...
Clear MyKey
To reset all MyKeys as admin keys do the following: 1. At the main menu screen select SETTINGS then MYKEY by pressing OK or the right arrow key. 2. Press the down arrow key to get to CLEAR MYKE ...
MKZ Hybrid
Lincoln's first hybrid is also the first midsize, front-wheel-drive hybrid sedan from a luxury automaker. The MKZ Hybrid's drivetrain technology should look familiar, as the car is related to the ...