Precautions when servicing your vehicle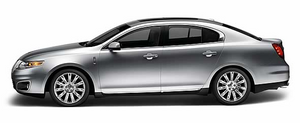 • Do not work on a hot engine.
• Make sure that nothing gets caught in moving parts.
• Do not work on a vehicle with the engine running in an enclosed space, unless you are sure you have enough ventilation.
• Keep all open flames and other burning material (such as cigarettes) away from the battery and all fuel related parts.
See also:
Battery
Your vehicle is equipped with a Motorcraft maintenance-free battery which normally does not require additional water during its life of service. Note: If your battery has a cover/shield, make ...
Changing Tires with a TPMS
Note: Each road tire is equipped with a tire pressure sensor located inside the tire and wheel assembly cavity. The pressure sensor is attached to the valve stem. The pressure sensor is co ...
Trailer brakes
Electric brakes and manual, automatic or surge-type trailer brakes are safe if installed properly and adjusted to the manufacturer's specifications. The trailer brakes must meet local and Federal ...