Gate Operator & Canadian Programming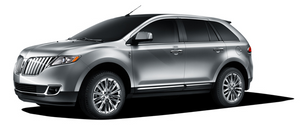 During programming, your hand-held transmitter may automatically stop transmitting — not allowing enough time for HomeLink to accept the signal from the hand-held transmitter.
After completing Step 1 outlined in the Programming section, replace Step 2 with the following:
Note: If programming a garage door opener or gate operator, it is advised to unplug the device during the "cycling" process to prevent overheating.
• Continue to press and hold the HomeLink button (note Step 2 in the Programming section) while you press and release — every two seconds ("cycle") your hand-held transmitter until the frequency signal has been accepted by the HomeLink . The indicator light will flash slowly and then rapidly after HomeLink accepts the radio frequency signal.
• Proceed with Step 3 in the Programming section.
See also:
On-board diagnostics (OBD-II)
Your vehicle is equipped with a computer that monitors the engine's emission control system. This system is commonly known as the on-board diagnostics system (OBD-II). The OBD-II system protects t ...
RDS Radio
Available only in FM mode. This feature allows you to search RDS-equipped stations for a certain category of music format: CLASSIC, COUNTRY, JAZZ/RB, ROCK, etc. To activate: Press MENU repeatedly ...
Ford esp extended service plans (U.S. only)
More than 30 million Ford and Lincoln owners have discovered the powerful protection of Ford ESP. It is the only extended service plan backed by Ford Motor Company, and provides "peace of mind" ...