Create a MyKey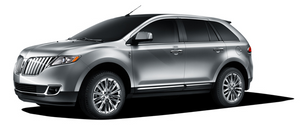 To program MyKey on one of the keys programmed to the vehicle, put the intelligent access key in the backup slot with brand logo facing up; refer to Starting in the Driving chapter for the location of the backup slot. Turn the ignition on. Use the message center buttons to do the following:
1. Get into main menu, select SETTINGS then MYKEY by pressing OK button or the right arrow button.
2. Press OK to select CREATE MYKEY.
3. Hold the OK button as prompted until you see a message that the key is restricted.
MyKey is successfully programmed. Make sure you label it so you can distinguish it from the admin keys. Note: To program the optional settings go to Step 2 in the Programming MyKey optional settings section. If your vehicle is equipped with remote start, see the Using MyKey with remote start systems section.
Note: All MyKeys can be cleared within the same key cycle that it was created, otherwise an admin key is required to clear the MyKey programming. To clear all MyKeys go to Step 2 in the Clear MyKey section.
See also:
Overview
The Lincoln Navigator serves as Lincoln's full-sized luxury SUV. The Navigator shares the same platform with the lesser Ford Expedition full-size SUV. Introduced in 1998, the Navigator has proven ...
On-board diagnostics (OBD-II)
Your vehicle is equipped with a computer that monitors the engine's emission control system. This system is commonly known as the on-board diagnostics system (OBD-II). The OBD-II system protects t ...
Engine
Engines are more efficient when they are clean because grease and dirt buildup keep the engine warmer than normal. When washing: • Take care when using a power washer to clean the engine. The h ...