Create a MyKey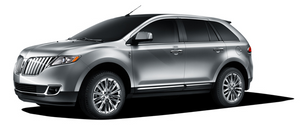 To program MyKey on one of the keys programmed to the vehicle, put the intelligent access key in the backup slot with brand logo facing up; refer to Starting in the Driving chapter for the location of the backup slot. Turn the ignition on. Use the message center buttons to do the following:
1. Get into main menu, select SETTINGS then MYKEY by pressing OK button or the right arrow button.
2. Press OK to select CREATE MYKEY.
3. Hold the OK button as prompted until you see a message that the key is restricted.
MyKey is successfully programmed. Make sure you label it so you can distinguish it from the admin keys. Note: To program the optional settings go to Step 2 in the Programming MyKey optional settings section. If your vehicle is equipped with remote start, see the Using MyKey with remote start systems section.
Note: All MyKeys can be cleared within the same key cycle that it was created, otherwise an admin key is required to clear the MyKey programming. To clear all MyKeys go to Step 2 in the Clear MyKey section.
See also:
Emergency maneuvers
• In an unavoidable emergency situation where a sudden sharp turn must be made, remember to avoid "over-driving" your vehicle (i.e., turn the steering wheel only as rapidly and as far as required ...
U.S. Dot tire identification number (TIN)
Both U.S. and Canada Federal regulations require tire manufacturers to place standardized information on the sidewall of all tires. This information identifies and describes the fundamental charac ...
Parking brake
Apply the parking brake whenever the vehicle is parked. To set the parking brake, press the parking brake pedal down until the pedal stops. The BRAKE warning lamp in the instrument cluste ...