Mykey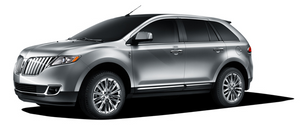 The MyKey feature allows you to program a restricted driving mode to promote good driving habits. All but one of the keys programmed to the vehicle can be activated as a MyKey . The key will remain restricted until MyKey is cleared. Any remaining keys are referred to as an "administrator key" or admin key. The admin key can be used to create a MyKey , program optional MyKey settings, and clear the MyKey feature. When the MyKey feature is enabled the user can use system check in the message center to see how many MyKeys and admin keys are programmed to the vehicle, and see the total distance the vehicle has been driven with the MyKey active.
See also:
Fold-away mirrors
Fold the side mirrors in carefully when driving through a narrow space, like an automatic car wash. ...
Important safety precautions
When the engine starts, the idle RPM runs faster to warm the engine. If the engine idle speed does not slow down automatically, have the vehicle checked. Before starting the vehicle: 1. Make sur ...
Lamp assembly condensation
Exterior lamps are vented to accommodate normal changes in pressure. Condensation can be a natural by-product of this design. When moist air enters the lamp assembly through the vents, there is a p ...