Replacing the battery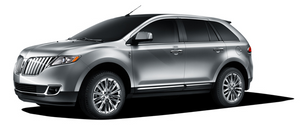 The intelligent access key (IA key) uses one coin type three-volt lithium battery CR2032 or equivalent.
To replace the battery:
1. Remove the backup key from the transmitter, then twist a thin coin in the slot hidden behind the backup key slot to remove the battery cover.
Note: Do not wipe off any grease on the battery terminals or on the back surface of the circuit board.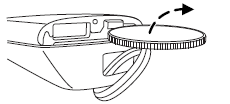 2. Remove the old battery.
Note: Please refer to local regulations when disposing of transmitter batteries.
3. Insert the new battery. Refer to the instructions inside the IA key for the correct orientation of the battery. Press the battery down to ensure that the battery is fully seated in the battery housing cavity.
4. Snap the battery cover back onto the transmitter and install the backup key.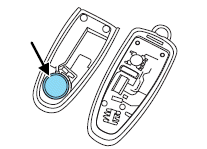 Note: Replacement of the battery will not cause the IKT or IA key to become de-programmed from your vehicle. They should operate normally after battery replacement.
See also:
Turning off cruise control
Press the OFF button to turn off the cruise control. Note: When you turn off the cruise control or the ignition, your cruise control set speed memory is erased. ...
Driving on slippery surfaces with AWD vehicles
AWD vehicles are specially equipped for driving on sand, snow, mud and rough roads and have operating characteristics that are somewhat different from conventional vehicles, both on and off the hi ...
Sounding a panic alarm
Press to activate the alarm. Press again or turn the ignition to on to deactivate. Note: The panic alarm will only operate when the ignition is off. ...