Ignition modes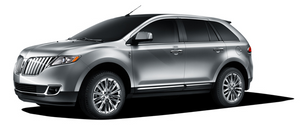 1. Off Ч This position shuts the engine and all electrical accessories off.
Press and release the START/STOP button without applying the brake pedal when your vehicle is in on mode or when the engine is running, and there is no vehicle speed.
Note: In order to switch off the engine while the vehicle is in motion, press and hold the START/STOP button for approximately one second or press the START/STOP button three times within two seconds. Then, shift to neutral and use the brakes to bring the vehicle to a safe stop.
After the vehicle has stopped, turn the engine off and shift to park.
2. Accessory Ч This allows electrical accessories such as the radio to operate while the engine is not running. Press and release the START/STOP button without applying the brake pedal. ACCESSORY POWER ACTIVE and PRESS BRAKE TO START will be displayed in the message center. Refer to Message center in the Instrument Cluster chapter for more information.
3. On Ч This will power your vehicleТs electrical system and the warning lights in the instrument cluster will illuminate, but the engine will remain off. Press and release the START/STOP button once from accessory mode or twice from off without applying the brake pedal.
4. Start Ч Cranks the engine. Press the START/STOP button (for any length of time) while applying the brake pedal.
See also:
AWD systems (if equipped)
With AWD, the vehicle uses all four wheels to power the vehicle. This increases traction, enabling you to drive over terrain and road conditions that a conventional two-wheel drive vehicle cannot. ...
Cross traffic alert (CTA) system operation
The CTA system warns the driver of approaching vehicles when R (Reverse) is selected and the vehicle is backing out of a front-in parking spot. It sounds a series of tones and flashes the BLIS ind ...
Extending the engine run time
To keep the engine running for another remote start duration, repeat Steps 1 and 2 with the engine still running. If you programmed the duration to last 10 minutes, the second 10 minutes will begi ...