Ignition modes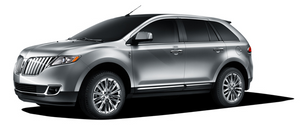 1. Off — This position shuts the engine and all electrical accessories off.
Press and release the START/STOP button without applying the brake pedal when your vehicle is in on mode or when the engine is running, and there is no vehicle speed.
Note: In order to switch off the engine while the vehicle is in motion, press and hold the START/STOP button for approximately one second or press the START/STOP button three times within two seconds. Then, shift to neutral and use the brakes to bring the vehicle to a safe stop.
After the vehicle has stopped, turn the engine off and shift to park.
2. Accessory — This allows electrical accessories such as the radio to operate while the engine is not running. Press and release the START/STOP button without applying the brake pedal. ACCESSORY POWER ACTIVE and PRESS BRAKE TO START will be displayed in the message center. Refer to Message center in the Instrument Cluster chapter for more information.
3. On — This will power your vehicle's electrical system and the warning lights in the instrument cluster will illuminate, but the engine will remain off. Press and release the START/STOP button once from accessory mode or twice from off without applying the brake pedal.
4. Start — Cranks the engine. Press the START/STOP button (for any length of time) while applying the brake pedal.
See also:
Erasing personal code
1. Enter the factory set 5–digit code. 2. Within five seconds, press the 1 • 2 on the keypad and release. 3. Press and hold the 1 • 2 for two seconds. This must be done within five seconds of comp ...
Vehicle identification number (VIN)
The vehicle identification number is located on the driver side instrument panel. Please note that in the graphic, XXXX is representative of your vehicle identification number. The Vehic ...
Power steering fluid (except ecoboost engine)
Refer to scheduled maintenance information. 1. Start the engine and let it run until it reaches normal operating temperature (the engine coolant temperature gauge indicator will be near the ...