Roll Stability Control™ (RSC )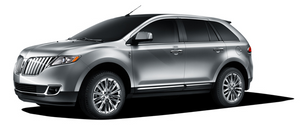 Roll Stability Control™ (RSC ) may help to maintain roll stability of the vehicle during adverse maneuvers. RSC operates by detecting the vehicle's roll motion and the rate at which it changes and by applying the brakes to one or more wheels individually.
During an event that activates RSC the stability control light in the instrument cluster will flash.
Certain adverse driving maneuvers may activate the RSC system, which include:
• Emergency lane-change
• Taking a turn too fast
• Quick maneuvering to avoid an accident, pedestrian or obstacle The RSC system may be deactivated in certain situations. See the Switching off AdvanceTrac with RSC section following.
See also:
Trailer brakes
Electric brakes and manual, automatic or surge-type trailer brakes are safe if installed properly and adjusted to the manufacturer's specifications. The trailer brakes must meet local and Federal ...
Checking the engine oil
Refer to the scheduled maintenance information for the appropriate intervals for checking the engine oil. 1. Make sure the vehicle is on level ground. 2. Turn the engine off and wait 15 minutes fo ...
Recycled engine coolant
Ford Motor Company does NOT recommend the use of recycled engine coolant since a Ford-approved recycling process is not yet available. Used engine coolant should be disposed of in an appropriate ...