Maintenance product specifications and capacities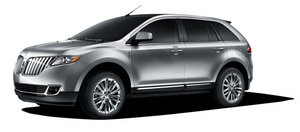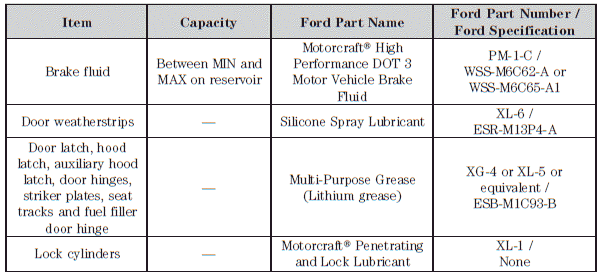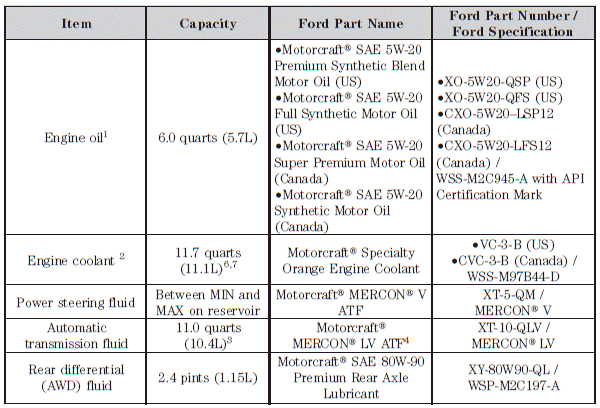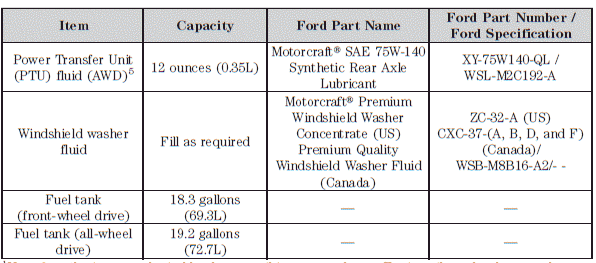 1Use of synthetic or synthetic blend motor oil is not mandatory. Engine oil need only meet the requirements of Ford specification WSS-M2C945-A and the API Certification mark.
2Add the coolant type originally equipped in your vehicle.
3Indicates only approximate dry-fill capacity. Some applications may vary based on cooler size and if equipped with an in-tank cooler. The amount of transmission fluid and fluid level should be set by the indication on the dipstick's normal operating range.
4Automatic transmissions that require MERCON LV should only use MERCON LV fluid. Refer to scheduled maintenance information to determine the correct service interval. Use of any fluid other than the recommended fluid may cause transmission damage.
5See your authorized dealer for fluid level checking or filling.
6 Indicates only approximate dry fill capacity. Some applications may vary.
7Engine coolant with trailer tow package - 11.9 quarts (11.3L)
See also:
How to use the engine block heater
Ensure the receptacle terminals are clean and dry prior to use. To clean them, use a dry cloth. Depending on the type of factory installed equipment, your engine block heater will use .4 to 1.0 k ...
Fuel quality
If you are experiencing starting, rough idle or hesitation driveability problems during a cold start, try a different brand of "Regular" unleaded gasoline. Do not add aftermarket fuel additive ...
Important Ventilating Information
If you stop your vehicle and leave the engine idling for long periods of time, we recommend that you do one of the following: • Open the windows at least one inch (2.5 cm). • Set your climate cont ...