Maintenance product specifications and capacities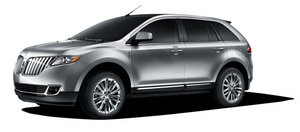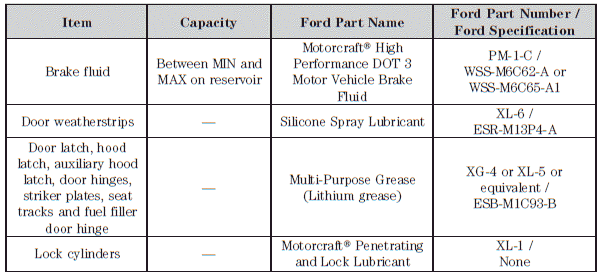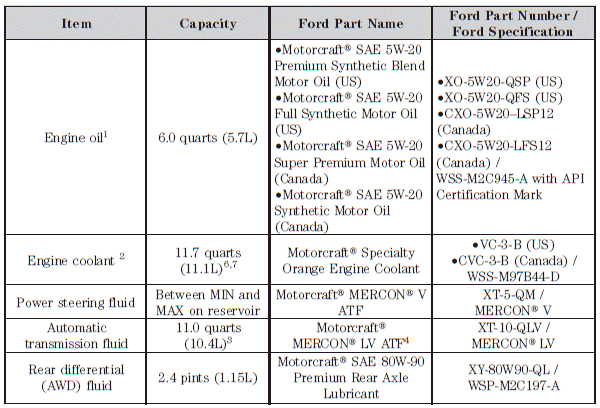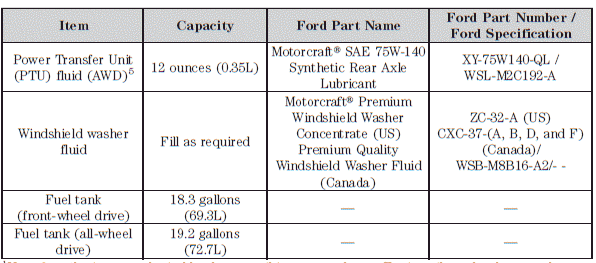 1Use of synthetic or synthetic blend motor oil is not mandatory. Engine oil need only meet the requirements of Ford specification WSS-M2C945-A and the API Certification mark.
2Add the coolant type originally equipped in your vehicle.
3Indicates only approximate dry-fill capacity. Some applications may vary based on cooler size and if equipped with an in-tank cooler. The amount of transmission fluid and fluid level should be set by the indication on the dipstick's normal operating range.
4Automatic transmissions that require MERCON LV should only use MERCON LV fluid. Refer to scheduled maintenance information to determine the correct service interval. Use of any fluid other than the recommended fluid may cause transmission damage.
5See your authorized dealer for fluid level checking or filling.
6 Indicates only approximate dry fill capacity. Some applications may vary.
7Engine coolant with trailer tow package - 11.9 quarts (11.3L)
See also:
Power door unlock/lock procedure
Before starting, ensure the ignition is in the off position and all vehicle doors are closed. You must complete Steps 1–5 within 30 seconds or the procedure will have to be repeated. If the proced ...
Securicode™ keyless entry system
The keypad, located near the driver's window, is invisible until touched and then it lights up so you can see and touch the appropriate buttons. Note: If you enter your entry code too fast on the ...
ABS warning lamp
The ABS lamp in the instrument cluster momentarily illuminates when the ignition is turned on. If the light does not illuminate during start up, remains on or flashes, the ABS may be disab ...