Multi-point inspection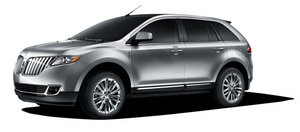 In order to keep your vehicle running right, it is important to have the systems on your vehicle checked regularly. This can help identify potential issues and prevent major problems. Ford Motor Company recommends the following multi-point inspection be performed at every scheduled maintenance interval to help ensure your vehicle keeps running great.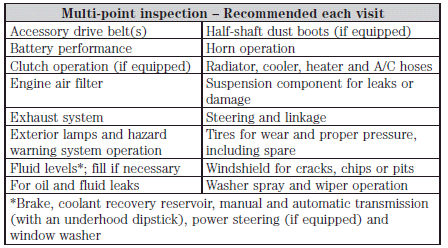 Be sure to ask your dealership service advisor or technician about the multi-point vehicle inspection. It's a comprehensive way to perform a thorough inspection of your vehicle. It's your checklist that gives you immediate feedback on the overall condition of your vehicle. You'll know what's been checked, what's okay, as well as those things that may require future or immediate attention. The multi-point vehicle inspection is one more way to keep your vehicle running great!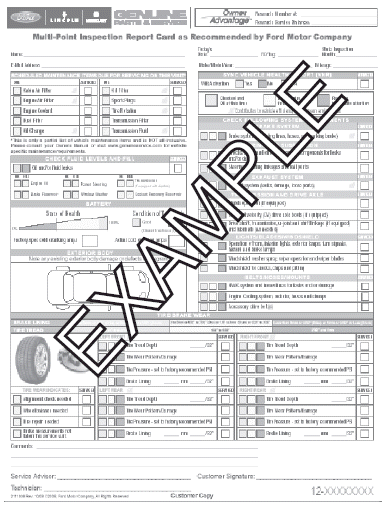 See also:
Erasing personal code
1. Enter the factory set 5–digit code. 2. Within five seconds, press the 1 • 2 on the keypad and release. 3. Press and hold the 1 • 2 for two seconds. This must be done within five seconds of comp ...
Recreational towing
Follow these guidelines for your specific powertrain combination to tow your vehicle for personal travel (such as behind a motor home or a truck). Note: Put your climate control system in recir ...
Starting the engine
1. Press the START/STOP button (for any length of time) while applying the brake pedal. Your vehicle has a computer assisted cranking system that assists in starting the engine. After releasing th ...