Replacing front parking lamp/turn signal bulb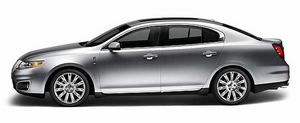 For driver side replacement of the front parking lamp/turn signal bulb, do the following: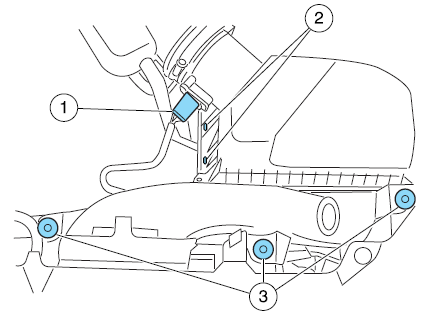 WARNING: To reduce the risk of vehicle damage and/or personal burn injuries do not start your engine with the air cleaner removed and do not remove it while the engine is running.
1. Release the clamps (2) that secure the air filter housing cover.
2. Carefully separate the two halves of the air filter housing.
3. Locate the mass air flow sensor electrical connector on the air outlet tube (1). This connector will need to be unplugged.
4. Remove the air filter assembly.
5. Remove the bolts on the air inlet (3), then remove the air inlet.
6. Reach over the front bolster to access the bulb.
7. Remove the bulb socket by rotating it counterclockwise, then pull it straight out of the lamp assembly.
Reverse these steps to complete the process.
For passenger side replacement of the front park/turn signal bulb, see your authorized dealer.
See also:
Collision warning
Collision warning helps prevent common traffic accidents. Forward-looking, long-distance radar identifies potential obstacles. When the danger of a collision is detected, the system warns the driver ...