Positive retention floor mat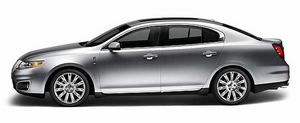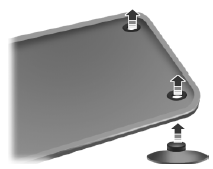 Positive retention floor mat
WARNING: Always use floor mats that are designed to fit the foot well of your vehicle. Only use floor mats that leave the pedal area unobstructed. Only use floor mats that are firmly secured to retention posts so that they cannot slip out of position and interfere with the pedals or impair safe operation of your vehicle in other ways.
Х Pedals that cannot move freely can cause loss of vehicle control and increase the risk of serious personal injury.
Х Always make sure that the floor mats are properly attached to the retention posts in the carpet that are supplied with your vehicle.
Floor mats must be properly secured to both retention posts to ensure mats do not shift out of position.
Х Never place floor mats or any other covering in the vehicle foot well that cannot be properly secured to prevent them from moving and interfering with the pedals or the ability to control the vehicle.
Х Never place floor mats or any other covering on top of already installed floor mats. Floor mats should always rest on top of vehicle carpeting surface and not another floor mat or other covering.
Additional floor mats or any other covering will reduce the pedal clearance and potentially interfere with pedal operation.
Х Check attachment of floor mats on a regular basis. Always properly reinstall and secure floor mats that have been removed for cleaning or replacement.
Х Always make sure that objects cannot fall into the driver foot well while the vehicle is moving. Objects that are loose can become trapped under the pedals causing a loss of vehicle control.
Х Failure to properly follow floor mat installation or attachment instructions can potentially cause interference with pedal operation causing loss of control of vehicle.
Х To install floor mats, position the floor mat so that the eyelet is over the retention post and press down to lock in.
Х To remove the floor mat, reverse the installation procedure.
See also:
In California (U.S. only)
California Civil Code Section 1793.2(d) requires that, if a manufacturer or its representative is unable to repair a motor vehicle to conform to the vehicleТs applicable express warranty after a r ...
BLIS False Alerts
Due to the nature of radar technology, there may be certain instances when the BLIS will alert with no object present in the blind zone. This is known as a false alert. Some level of false alerts ...
Stopping and securing the vehicle
1. Park on a level surface, set the parking brake and activate the hazard flashers. 2. Place the gearshift lever in P (Park) and turn the engine off. ...