Positive retention floor mat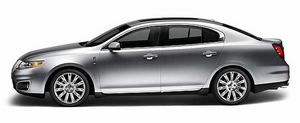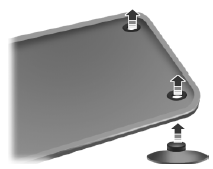 Positive retention floor mat
WARNING: Always use floor mats that are designed to fit the foot well of your vehicle. Only use floor mats that leave the pedal area unobstructed. Only use floor mats that are firmly secured to retention posts so that they cannot slip out of position and interfere with the pedals or impair safe operation of your vehicle in other ways.
Х Pedals that cannot move freely can cause loss of vehicle control and increase the risk of serious personal injury.
Х Always make sure that the floor mats are properly attached to the retention posts in the carpet that are supplied with your vehicle.
Floor mats must be properly secured to both retention posts to ensure mats do not shift out of position.
Х Never place floor mats or any other covering in the vehicle foot well that cannot be properly secured to prevent them from moving and interfering with the pedals or the ability to control the vehicle.
Х Never place floor mats or any other covering on top of already installed floor mats. Floor mats should always rest on top of vehicle carpeting surface and not another floor mat or other covering.
Additional floor mats or any other covering will reduce the pedal clearance and potentially interfere with pedal operation.
Х Check attachment of floor mats on a regular basis. Always properly reinstall and secure floor mats that have been removed for cleaning or replacement.
Х Always make sure that objects cannot fall into the driver foot well while the vehicle is moving. Objects that are loose can become trapped under the pedals causing a loss of vehicle control.
Х Failure to properly follow floor mat installation or attachment instructions can potentially cause interference with pedal operation causing loss of control of vehicle.
Х To install floor mats, position the floor mat so that the eyelet is over the retention post and press down to lock in.
Х To remove the floor mat, reverse the installation procedure.
See also:
Fuel quality
If you are experiencing starting, rough idle or hesitation driveability problems during a cold start, try a different brand of unleaded gasoline. If the problems persist, see your authorized deal ...
Changing the tires
If you get a flat tire while driving, do not apply the brake heavily. Instead, gradually decrease your speed. Hold the steering wheel firmly and slowly move to a safe place on the side of the roa ...
Adjusting the front power seat
WARNING: Never adjust the driverТs seat or seatback when the vehicle is moving. WARNING: Do not pile cargo higher than the seatbacks to reduce the risk of injury in a collision or sudden stop. W ...