Create a MyKey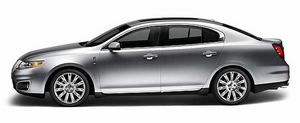 To program MyKey on one of the keys programmed to the vehicle, insert the key that you want to make a MyKey into the ignition. Turn the ignition on. Use the message center buttons to do the following:
1. Press SETUP until PRESS RESET TO CREATE MYKEY is displayed.
2. Press and release the RESET button. HOLD RESET TO CONFIRM MYKEY will be displayed.
3. Press and hold the RESET button for two seconds until MARK THIS AS RESTRICTED is displayed.
4. Wait until KEY RESTRICTED AT NEXT START is displayed.
MyKey is successfully programmed. Make sure you label it so you can distinguish it from the admin keys.
Note: To program the optional settings go to Step 2 in the Programming MyKey Optional Settings section. If your vehicle is equipped with remote start, see the Using MyKey with Remote Start Systems section.
Note: The MyKey can be cleared within the same key cycle that it was created, otherwise a standard key (administrator key) is required to clear the MyKey programming. To clear all MyKeys go to Step 2 in the Clear MyKey section.
See also:
Checking automatic transmission fluid
Refer to your scheduled maintenance information for scheduled intervals for fluid checks and changes. Your transmission does not consume fluid. However, the fluid level should be checked if the ...
Recommended shift speeds
Upshift according to the following chart: The instrument cluster will show the current selected gear you are in. In order to prevent the engine from running at too low an RPM, which may ca ...
Inspecting your tires and wheel valve stems
Periodically inspect the tire treads for uneven or excessive wear and remove objects such as stones, nails or glass that may be wedged in the tread grooves. Check the tire and valve stems for hole ...