Programming MyKey Optional Settings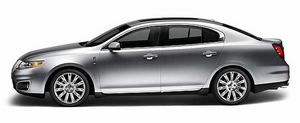 Turn the ignition on using an admin key. To program the optional settings, use the message center buttons to do the following:
1. Press SETUP until RESET FOR MYKEY SETTINGS is displayed.
2. Press and release the RESET button to display MyKey setup menus.
The first menu shown is:
MYKEY MAX MPH <80 MPH> OFF
3. If you don't want to change the maximum speed setting, press the SETUP button to display the next menu. The remaining menus appear as follows with the default settings shown:
MYKEY MPH TONES 45 55 65 <OFF>
MYKEY VOLUME LIMIT <ON> OFF
MYKEY ADVTRAC CTRL ON <OFF>.
4. On any of the menus press RESET to highlight your choice with the <…>.
5. Press SETUP to enter your choice. The next optional setting will be displayed.
6. Repeat Steps 4 and 5 until you are done changing the optional settings.
See also:
Away from home
If you are away from home when your vehicle needs service, contact the Ford Customer Relationship Center or use the online resources listed below to find the nearest authorized dealer. In the Uni ...
Trailer towing
Trailer towing puts additional loads on your vehicle's engine, transmission, axle, brakes, tires and suspension. For your safety and to maximize vehicle performance, be sure to use the proper equi ...
Global open windows
You can open the vehicle's windows, and (if equipped) vent the moon roof (power shade opens) by using the control on the remote transmitter. Press and hold the control on the transmitter t ...