Keyless entry keypad procedure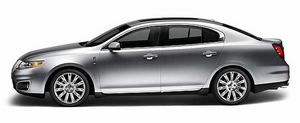 1. Turn the ignition to the off position.
2. Close all the doors.
3. Enter factory–set 5–digit entry code.
4. Press and hold the 3 • 4. While holding the 3 • 4 press the 7 • 8.
5. Release the 7 • 8.
6. Release the 3 • 4.
The user should receive a horn chirp to indicate the system has been disabled or a chirp followed by a honk to indicate the system has been enabled.
See also:
Replacement of Integrated Keyhead Transmitters and Coded Keys
Note: Your vehicle comes equipped with two integrated keyhead transmitters. The integrated keyhead transmitter functions as both a programmed ignition key that operates all the locks and starts t ...
Damage
Periodically inspect the tire treads and sidewalls for damage (such as bulges in the tread or sidewalls, cracks in the tread groove and separation in the tread or sidewall). If damage is observed ...
Arming the system
When armed, this system will respond if unauthorized entry is attempted. When unauthorized entry occurs, the system will flash the turn signal lamps and will sound the horn. The system is ready t ...