Activating the memory feature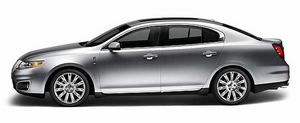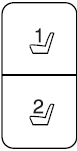 To activate this feature:
1. Position the seat and mirrors to the desired positions.
2. Press and hold either the 1 or 2 control on the driver's door for five seconds. (A tone will be heard after 11⁄2 seconds when the memory store is done) continue to hold until a second tone is heard after five seconds.
3. Within three seconds press the

on the transmitter.
4. A tone will be heard when the activation is complete.
5. Repeat this procedure for another transmitter if desired.