Replacing the battery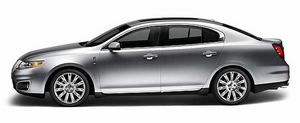 The integrated keyhead transmitter uses one coin type three-volt lithium battery CR2032 or equivalent.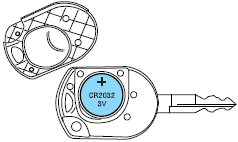 To replace the battery:
1. Twist a thin coin in the slot of the IKT near the key ring in order to remove the battery cover.
Note: Do not wipe off any grease on the battery terminals on the back surface of the circuit board.
2. Remove the old battery.
Note: Please refer to local regulations when disposing of transmitter batteries.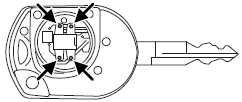 3. Insert the new battery. Refer to the instructions inside the IKT for the correct orientation of the battery. Press the battery down to ensure that the battery is fully seated in the battery housing cavity.
4. Snap the battery cover back onto the key.
Note: Replacement of the battery will not cause the IKT to become deprogrammed from your vehicle. The IKT should operate normally after battery replacement.
See also:
Important information for P265/40R22 low-profile tires and wheels
If your vehicle is equipped with P265/40R22 tires, they are low-profile tires. These tires and wheels are designed to give you r vehicle a sport appearance. With low-profile tires, you may notice ...
Hilly condition usage
It is recommended that the driver select a lower gear position when ACC is active in situations such as prolonged downhill driving on steep grades (i.e., driving in mountainous areas). In these si ...
More capable braking system
To match the engine's extra power and the suspension's additional handling capabilities, Lincoln has significantly upgraded the MKT braking system for 2013. The new vented front discs measure 13.86 ...