Replacing the battery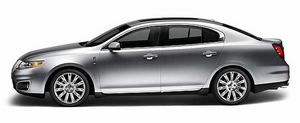 The integrated keyhead transmitter uses one coin type three-volt lithium battery CR2032 or equivalent.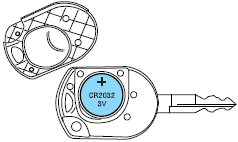 To replace the battery:
1. Twist a thin coin in the slot of the IKT near the key ring in order to remove the battery cover.
Note: Do not wipe off any grease on the battery terminals on the back surface of the circuit board.
2. Remove the old battery.
Note: Please refer to local regulations when disposing of transmitter batteries.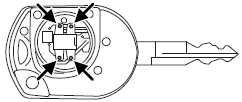 3. Insert the new battery. Refer to the instructions inside the IKT for the correct orientation of the battery. Press the battery down to ensure that the battery is fully seated in the battery housing cavity.
4. Snap the battery cover back onto the key.
Note: Replacement of the battery will not cause the IKT to become deprogrammed from your vehicle. The IKT should operate normally after battery replacement.
See also:
Ford esp extended service plans (U.S. only)
More than 30 million Ford and Lincoln owners have discovered the powerful protection of Ford ESP. It is the only extended service plan backed by Ford Motor Company, and provides "peace of mind" ...
Interior mirror
The interior rearview mirror has two pivot points on the support arm which lets you adjust the mirror up or down and from side to side. WARNING: Do not adjust the mirror while the vehicle is in m ...
Intelligent Oil Life Monitor
Your vehicle is equipped with an Intelligent Oil Life Monitor that determines when the engine oil should be changed based on how your vehicle is used. By using several important factors in its cal ...