Programming a personal entry code and keypad association to memory feature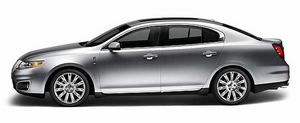 To create your own personal entry code:
1. Enter the factory set code.
2. Within five seconds press the 1 • 2 on the keypad.
3. Enter your personal 5-digit code. Each number must be entered within five seconds of each other.
4. For memory recall feature, enter the sixth digit 1 • 2 to store driver 1 settings or 3 • 4 to store driver 2 settings.
Note: Pressing 5 • 6, 7 • 8, or 9 • 0 keypad numbers as a sixth digit will not recall a driver memory setting.
Note: The factory-set code cannot be associated with a memory setting.
5. The doors will lock then unlock to confirm that your personal entry code has been programmed to the module.
Tips:
• Do not set a code that uses five of the same number.
• Do not use five numbers in sequential order.
• The factory set code will work even if you have set your own personal code.
See also:
Service Data Recording
Service data recorders in your vehicle are capable of collecting and storing diagnostic information about your vehicle. This potentially includes information about the performance or status of var ...
Power windows
WARNING: Do not leave children unattended in the vehicle and do not let children play with the power windows. They may seriously injure themselves. WARNING: When closing the power windows, you sh ...
Dual automatic temperature control (datc) systemwith mytemp
Note: Your climate control system is touch sensitive. You need only lightly touch the control graphic to activate the feature. Note: Your vehicle is also equipped with touchscreen climate contr ...