Erasing personal code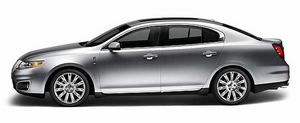 1. Enter the factory set 5–digit code.
2. Within five seconds, press the 1 • 2 on the keypad and release.
3. Press and hold the 1 • 2 for two seconds. This must be done within five seconds of completing Step 2.
All personal codes are now erased and only the factory set 5–digit code will work.
See also:
Fuses
If electrical components in the vehicle are not working, a fuse may have blown. Blown fuses are identified by a broken wire within the fuse. Check the appropriate fuses before replacing an ...
Choosing the right fuel
Use only UNLEADED fuel or UNLEADED fuel blended with a maximum of 10% ethanol. Do not use fuel ethanol (E85), diesel, methanol, leaded fuel or any other fuel. The use of leaded fuel is prohibited ...
Auto high beams
During nighttime driving, the automatic high beam system automatically turns on your high beams if it is dark enough and no other traffic is present. When it detects an approaching vehicle's headl ...