Airbag supplemental restraint system (srs)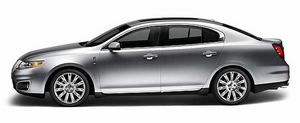 The passenger airbag cover is a seamless design so that you cannot see the boundary around its door. The shaded area in the illustration represents the passenger airbag cover.
WARNING: Do not put anything on or over the airbag cover.
Placing objects on or over the airbag cover may cause those objects to be thrown by the airbag into your face and torso or may result in a failure of the airbag to inflate properly, both of which could result in serious injury.
See also:
Starting the engine
1. Press the START/STOP button (for any length of time) while applying the brake pedal. Your vehicle has a computer assisted cranking system that assists in starting the engine. After releasing th ...
Cell phone use
The use of mobile communications equipment has become increasingly important in the conduct of business and personal affairs. However, drivers must not compromise their own or others' safety when ...
Choosing the right fuel
Use only UNLEADED fuel or UNLEADED fuel blended with a maximum of 10% ethanol. Do not use fuel ethanol (E85), diesel, methanol, leaded fuel or any other fuel. The use of leaded fuel is prohibited ...