Airbag supplemental restraint system (srs)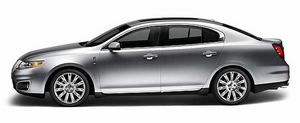 The passenger airbag cover is a seamless design so that you cannot see the boundary around its door. The shaded area in the illustration represents the passenger airbag cover.
WARNING: Do not put anything on or over the airbag cover.
Placing objects on or over the airbag cover may cause those objects to be thrown by the airbag into your face and torso or may result in a failure of the airbag to inflate properly, both of which could result in serious injury.
See also:
Detection issues
The radar sensor has a limited field of vision. In some situations it may not detect vehicles at all or detect a vehicle later than expected. Detection issues can occur: • When driving on a di ...
Traction AA A B C
The traction grades, from highest to lowest are AA, A, B, and C. The grades represent the tire's ability to stop on wet pavement as measured under controlled conditions on specified government tes ...
Maintenance product specifications and capacities
1Use of synthetic or synthetic blend motor oil is not mandatory. Engine oil need only meet the requirements of Ford specification WSS-M2C945-A and the API Certification mark. 2Add ...