When children should use booster seats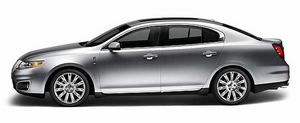 Children need to use booster seats from the time they outgrow the toddler seat until they are big enough for the vehicle seat and lap/shoulder belt to fit properly. Generally this is when they reach a height of at least 4 feet 9 inches (1.45 meters) tall (around age eight to age twelve and between 40 lb (18 kg) and 80 lb (36 kg) or upward to 100 lb (45 kg) if recommended by your child restraint manufacturer).
Many state and provincial laws require that children use approved booster seats until they reach age eight, a height of 4 feet 9 inches (1.45 meters) tall, or 80 lb (36 kg).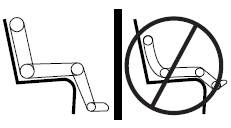 Booster seats should be used until you can answer YES to ALL of these questions when seated without a booster seat:
Х Can the child sit all the way back against the vehicle seat back with knees bent comfortably at the edge of the seat cushion?
Х Can the child sit without slouching?
Х Does the lap belt rest low across the hips?
Х Is the shoulder belt centered on the shoulder and chest?
Х Can the child stay seated like this for the whole trip?
See also:
How your vehicle differs from other vehicles
Crossover vehicles can differ from some other vehicles in a few noticeable ways. Your vehicle may be: Х Higher Ц to allow higher load carrying capacity. Х Shorter Ц to give it the capabi ...
Motorcraft part numbers
Refer to scheduled maintenance information for the appropriate intervals for changing the spark plugs. Replace the spark plugs with ones that meet Ford material and design specifications for ...
Ford esp extended service plans (U.S. only)
More than 32 million Ford and Lincoln owners have discovered the powerful protection of Ford ESP. It is the only extended service plan backed by Ford Motor Company, and provides Уpeace of mindФ ...