When children should use booster seats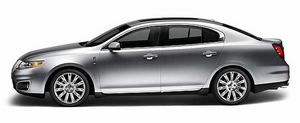 Children need to use booster seats from the time they outgrow the toddler seat until they are big enough for the vehicle seat and lap/shoulder belt to fit properly. Generally this is when they reach a height of at least 4 feet 9 inches (1.45 meters) tall (around age eight to age twelve and between 40 lb (18 kg) and 80 lb (36 kg) or upward to 100 lb (45 kg) if recommended by your child restraint manufacturer).
Many state and provincial laws require that children use approved booster seats until they reach age eight, a height of 4 feet 9 inches (1.45 meters) tall, or 80 lb (36 kg).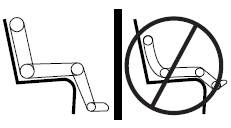 Booster seats should be used until you can answer YES to ALL of these questions when seated without a booster seat:
• Can the child sit all the way back against the vehicle seat back with knees bent comfortably at the edge of the seat cushion?
• Can the child sit without slouching?
• Does the lap belt rest low across the hips?
• Is the shoulder belt centered on the shoulder and chest?
• Can the child stay seated like this for the whole trip?
See also:
Keyless entry keypad procedure
1. Turn the ignition to the off position. 2. Close all the doors. 3. Enter factory–set 5–digit entry code. 4. Press and hold the 3 • 4. While holding the 3 • 4, press and release the 7 • ...
Three-position heated and cooled seats
Heated seats The heated seats will only function when the engine is running. WARNING: Persons who are unable to feel pain to the skin because of advanced age, chronic illness, diabetes, spinal cor ...
Deactivating the memory feature
To deactivate this feature: 1. Press and hold either the 1 or 2 control on the driver's door for five seconds. (A tone will be heard after 11⁄2 seconds when the memory store is done) contin ...