Child booster seats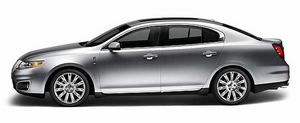 The belt-positioning booster (booster seat) is used to improve the fit of the vehicle safety belt. Children outgrow a typical child seat (e.g., convertible or toddler seat) when they weigh about 40 lb (18 kg) and are around four (4) years of age. Consult your child safety seat owner guide for the weight, height, and age limits specific to your child safety seat.
Keep your child in the child safety seat if it properly fits the child, remains appropriate for their weight, height and age AND if properly secured to the vehicle.
Although the lap/shoulder belt will provide some protection, children who have outgrown a typical child seat are still too small for lap/shoulder belts to fit properly, and wearing an improperly fitted vehicle safety belt could increase the risk of serious injury in a crash. To improve the fit of both the lap and shoulder belt on children who have outgrown child safety seats, Ford Motor Company recommends use of a belt-positioning booster.
Booster seats position a child so that vehicle lap/shoulder safety belts fit better. They lift the child up so that the lap belt rests low across the hips and the knees bend comfortably at the edge of the cushion, while minimizing slouching. Booster seats may also make the shoulder belt fit better and more comfortably. Try to keep the belt near the middle of the shoulder and across the center of the chest. Moving the child closer (a few centimeters or inches) to the center of the vehicle, but remaining in the same seating position, may help provide a good shoulder belt fit.
See also:
Driving on hilly or sloping terrain
Although natural obstacles may make it necessary to travel diagonally up or down a hill or steep incline, you should always try to drive straight up or straight down. Avoid driving crosswise or tu ...
Will You Navigate?
There's nothing inherently wrong with the new Lincoln Navigator that would make me say someone shouldn't buy one. If the looks grab you, then it makes perfect sense. If you're remotely on the fenc ...
Vehicle loading – with and without a trailer
This section will guide you in the proper loading of your vehicle and/or trailer, to keep your loaded vehicle weight within its design rating capability, with or without a trailer. Properly loadin ...