Safety Practices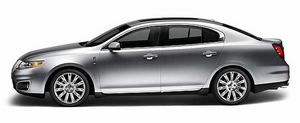 WARNING: If your vehicle is stuck in snow, mud, sand, etc., do not rapidly spin the tires; spinning the tires can tear the tire and cause an explosion. A tire can explode in as little as three to five seconds.
WARNING: Do not spin the wheels at over 35 mph (56 km/h).
The tires may fail and injure a passenger or bystander.
Driving habits have a great deal to do with your tire mileage and safety.
Х Observe posted speed limits
Х Avoid fast starts, stops and turns
Х Avoid potholes and objects on the road
Х Do not run over curbs or hit the tire against a curb when parking