D (Drive) with Overdrive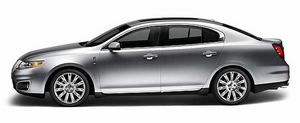 The normal driving position for the best fuel economy. Transmission operates in gears one through six.
See also:
CD/CD player care
Do: • Handle discs by their edges only. (Never touch the playing surface). • Inspect discs before playing. • Clean only with an approved CD cleaner. • Wipe discs from the center out. ...
Precautions when servicing your vehicle
• Do not work on a hot engine. • Make sure that nothing gets caught in moving parts. • Do not work on a vehicle with the engine running in an enclosed space, unless you are sure you have enough ...
Turning off cruise control
Press the OFF button to turn off the cruise control. Note: When you turn off the cruise control or the ignition, your cruise control set speed memory is erased. ...