Driving through water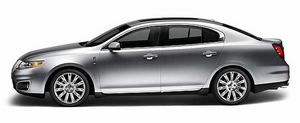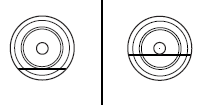 If driving through deep or standing water is unavoidable, proceed very slowly. Never drive through water that is higher than the bottom of the wheel rims (for cars) or the bottom of the hubs (for trucks).
When driving through water, traction or brake capability may be limited.
Also, water may enter your engine's air intake and severely damage your engine or your vehicle may stall. Driving through deep water where the transmission vent tube is submerged may allow water into the transmission and cause internal transmission damage.
Once through the water, always dry the brakes by moving your vehicle slowly while applying light pressure on the brake pedal.
Wet brakes do not stop the vehicle as quickly as dry brakes.
See also:
Genuine Ford parts and service
When planning your maintenance services, consider your dealership for all your vehicle's needs. There are a lot of reasons why visiting your dealership for all your service needs is a great way ...
Accessory delay
With accessory delay, the window switches, audio system and moon roof (if equipped) may be used for up to 10 minutes after the ignition is turned off or until either front door is opened. ...
Adaptive cruise control (ACC) (if equipped)
Adaptive cruise control is much like speed control, only this system is designed to automatically adjust your speed to maintain a proper distance between you and the vehicle in front of you in the ...