Driving through water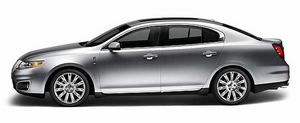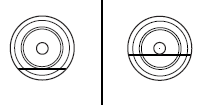 If driving through deep or standing water is unavoidable, proceed very slowly. Never drive through water that is higher than the bottom of the wheel rims (for cars) or the bottom of the hubs (for trucks).
When driving through water, traction or brake capability may be limited.
Also, water may enter your engine's air intake and severely damage your engine or your vehicle may stall. Driving through deep water where the transmission vent tube is submerged may allow water into the transmission and cause internal transmission damage.
Once through the water, always dry the brakes by moving your vehicle slowly while applying light pressure on the brake pedal.
Wet brakes do not stop the vehicle as quickly as dry brakes.
See also:
Steering
The steering system for the new MKT is improved, too. The gear ratio is quicker (15:1 for 2013 vs. 17.1:1 for 2012), making the steering more immediately responsive. All new Lincoln MKT models ben ...
Use of inboard lower anchors from the outboard seating positions (center seating use)
The lower anchors at the center of the second row rear seat are spaced 460 mm (18 inches) apart. The standardized spacing for LATCH lower anchors is 280 mm (11 inches) center to center. A child se ...
How does the side air-curtain system work?
The design and development of the side air curtain system included recommended testing procedures that were developed by a group of automotive safety experts known as the Side Airbag Techn ...