Driving through water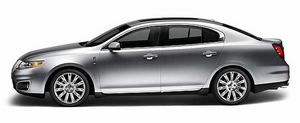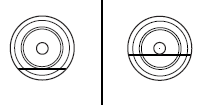 If driving through deep or standing water is unavoidable, proceed very slowly. Never drive through water that is higher than the bottom of the wheel rims (for cars) or the bottom of the hubs (for trucks).
When driving through water, traction or brake capability may be limited.
Also, water may enter your engine's air intake and severely damage your engine or your vehicle may stall. Driving through deep water where the transmission vent tube is submerged may allow water into the transmission and cause internal transmission damage.
Once through the water, always dry the brakes by moving your vehicle slowly while applying light pressure on the brake pedal.
Wet brakes do not stop the vehicle as quickly as dry brakes.
See also:
Starting the engine
1. Press the START/STOP button (for any length of time) while applying the brake pedal. Your vehicle has a computer assisted cranking system that assists in starting the engine. After releasing th ...
Octane recommendations
"Regular" unleaded gasoline with a pump (R+M)/2 octane rating of 87 is recommended. Some stations offer fuels posted as "Regular" with an octane rating below 87, particularly in high altitud ...
Brake-shift interlock
This vehicle is equipped with a brake-shift interlock feature that prevents the gearshift lever from being moved from P (Park) when the ignition is in the on position unless the brake pedal is app ...