Driving through water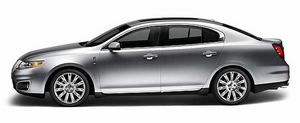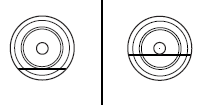 If driving through deep or standing water is unavoidable, proceed very slowly. Never drive through water that is higher than the bottom of the wheel rims (for cars) or the bottom of the hubs (for trucks).
When driving through water, traction or brake capability may be limited.
Also, water may enter your engine's air intake and severely damage your engine or your vehicle may stall. Driving through deep water where the transmission vent tube is submerged may allow water into the transmission and cause internal transmission damage.
Once through the water, always dry the brakes by moving your vehicle slowly while applying light pressure on the brake pedal.
Wet brakes do not stop the vehicle as quickly as dry brakes.
See also:
Unlocking and locking the doors using keyless entry
To unlock the driver's door, enter the factory set 5-digit code or your personal code. Each number must be pressed within five seconds of each other. The interior lamps will illuminate. Note: If ...
Changing the wiper blades
1. Pull the wiper arm away from the vehicle. Turn the blade at an angle from the wiper arm. Press the lock tab to release the blade and pull the wiper blade down toward the windshield to rem ...
Main menu
From the main menu screen you can choose the following: Display Mode Trip 1 & 2 Fuel Economy Settings Information • Standard is set– then scrolling up and down will scroll through th ...