Driving through water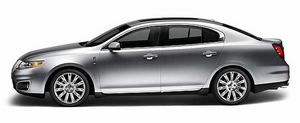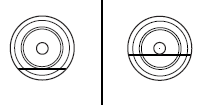 If driving through deep or standing water is unavoidable, proceed very slowly. Never drive through water that is higher than the bottom of the wheel rims (for cars) or the bottom of the hubs (for trucks).
When driving through water, traction or brake capability may be limited.
Also, water may enter your engine's air intake and severely damage your engine or your vehicle may stall. Driving through deep water where the transmission vent tube is submerged may allow water into the transmission and cause internal transmission damage.
Once through the water, always dry the brakes by moving your vehicle slowly while applying light pressure on the brake pedal.
Wet brakes do not stop the vehicle as quickly as dry brakes.
See also:
Main menu
From the main menu screen you can choose the following: Display Mode Trip 1 & 2 Fuel Economy Settings Information • Standard is set– then scrolling up and down will scroll through th ...
Wheel lug nut torque specifications
Retighten the lug nuts to the specified torque within 100 miles (160 km) after any wheel disturbance (rotation, flat tire, wheel removal, etc.). WARNING: When a wheel is installed, always remove ...
Important information for P265/40R22 low-profile tires and wheels
If your vehicle is equipped with P265/40R22 tires, they are low-profile tires. These tires and wheels are designed to give you r vehicle a sport appearance. With low-profile tires, you may notice ...