Driving through water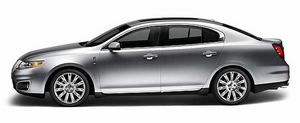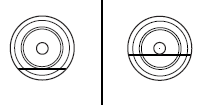 If driving through deep or standing water is unavoidable, proceed very slowly. Never drive through water that is higher than the bottom of the wheel rims (for cars) or the bottom of the hubs (for trucks).
When driving through water, traction or brake capability may be limited.
Also, water may enter your engine's air intake and severely damage your engine or your vehicle may stall. Driving through deep water where the transmission vent tube is submerged may allow water into the transmission and cause internal transmission damage.
Once through the water, always dry the brakes by moving your vehicle slowly while applying light pressure on the brake pedal.
Wet brakes do not stop the vehicle as quickly as dry brakes.
See also:
Using adaptive cruise control
Note: It is the drivers responsibility to stay alert, drive safely and be in control of the vehicle at all times. The controls for using your cruise control are located on the steering whee ...
All-wheel drive (AWD) system (if equipped)
Your vehicle may be equipped with a full-time all-wheel drive (AWD) system. With the AWD option, power will be delivered to the front wheels and distributed to the rear wheels as needed. This incr ...
Power windows
WARNING: Do not leave children unattended in the vehicle and do not let children play with the power windows. They may seriously injure themselves. WARNING: When closing the power windows, you sh ...