Wheel lug nut torque specifications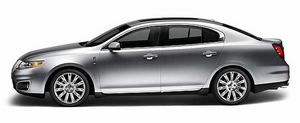 WARNING: When a wheel is installed, always remove any corrosion, dirt or foreign materials present on the mounting surfaces of the wheel or the surface of the wheel hub, brake drum or brake disc that contacts the wheel. Ensure that any fasteners that attach the rotor to the hub are secured so they do not interfere with the mounting surfaces of the wheel. Installing wheels without correct metal-to-metal contact at the wheel mounting surfaces can cause the wheel nuts to loosen and the wheel to come off while the vehicle is in motion, resulting in loss of control.
Retighten the lug nuts to the specified torque within 100 miles (160 km) after any wheel disturbance (tire rotation, changing a flat tire, wheel removal, etc.).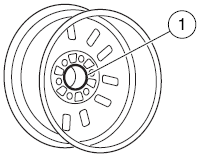 Note: Inspect the wheel pilot bore (1) and mounting surface prior to installation. Remove any visible corrosion or loose particles.
See also:
Vehicle identification number (VIN)
Vehicle identification number (VIN) The vehicle identification number is located on the driver side instrument panel. Please note that in the graphic, XXXX is representative of your vehicl ...
Additional information contained on the tire sidewall for "LT" typetires
"LT" type tires have some additional information beyond those of "P" type tires; these differences are described below. Note: Tire Quality Grades do not apply to this type of tire. 1. LT ...
Octane recommendations
"Regular" unleaded gasoline with a pump (R+M)/2 octane rating of 87 is recommended. Some stations offer fuels posted as "Regular" with an octane rating below 87, particularly in high altitud ...