Additional assistance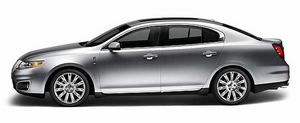 If you have questions or concerns, or are unsatisfied with the service you are receiving, follow these steps:
1. Contact your Sales Representative or Service Advisor at your selling/servicing authorized dealer.
2. If your inquiry or concern remains unresolved, contact the Sales Manager, Service Manager or Customer Relations Manager.
3. If you require assistance or clarification on Ford Motor Company policies, please contact the Ford Customer Relationship Center
In order to help you serve you better, please have the following information available when contacting a Customer Relationship Center:
• Vehicle Identification Number (VIN)
• Your telephone number (home and business)
• The name of the authorized dealer and city where located
• The vehicle's current odometer reading
In some states, you must directly notify Ford in writing before pursuing remedies under your state's warranty laws. Ford is also allowed a final repair attempt in some states.
In the United States, a warranty dispute must be submitted to the BBB AUTO LINE before taking action under the Magnuson-Moss Warranty Act, or to the extent allowed by state law, before pursuing replacement or repurchase remedies provided by certain state laws. This dispute handling procedure is not required prior to enforcing state created rights or other rights which are independent of the Magnuson-Moss Warranty Act or state replacement or repurchase laws.
See also:
Replacing rear brake/tail/turn and sidemarker lamp bulbs
The brake/tail/turn/side marker lamp and backup bulbs are located in the tail lamp assembly. Follow the same steps to replace the bulbs. Note: Your vehicle is equipped with a tail lamp assembly c ...
Auxiliary power point (12V DC)
Power outlets are designed for accessory plugs only. Do not insert any other object in the power outlet as this will damage the outlet and blow the fuse. Do not hang any type of accessory or acc ...
Split-folding rear seatbacks
One or both rear seatbacks can be folded down to provide additional cargo space. To lower the seatback(s), pull the release handle(s) located inside the trunk. Fold the seatback(s) down. ...