Additional assistance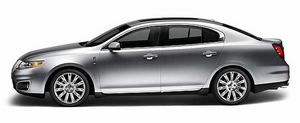 If you have questions or concerns, or are unsatisfied with the service you are receiving, follow these steps:
1. Contact your Sales Representative or Service Advisor at your selling/servicing authorized dealer.
2. If your inquiry or concern remains unresolved, contact the Sales Manager, Service Manager or Customer Relations Manager.
3. If you require assistance or clarification on Ford Motor Company policies, please contact the Ford Customer Relationship Center
In order to help you serve you better, please have the following information available when contacting a Customer Relationship Center:
Х Vehicle Identification Number (VIN)
Х Your telephone number (home and business)
Х The name of the authorized dealer and city where located
Х The vehicleТs current odometer reading
In some states, you must directly notify Ford in writing before pursuing remedies under your stateТs warranty laws. Ford is also allowed a final repair attempt in some states.
In the United States, a warranty dispute must be submitted to the BBB AUTO LINE before taking action under the Magnuson-Moss Warranty Act, or to the extent allowed by state law, before pursuing replacement or repurchase remedies provided by certain state laws. This dispute handling procedure is not required prior to enforcing state created rights or other rights which are independent of the Magnuson-Moss Warranty Act or state replacement or repurchase laws.
See also:
Recycled engine coolant
Ford Motor Company does NOT recommend the use of recycled engine coolant since a Ford-approved recycling process is not yet available. Used engine coolant should be disposed of in an appropriate ...
Ride & Handling
The optional Sport Appearance Package includes 18-inch aluminum wheels and a sport suspension, and the result is a notably firm ride Ч think all-wheel-drive Acura TL suspension tuning, not Lexus E ...
Brake-shift interlock
This vehicle is equipped with a brake-shift interlock feature that prevents the gearshift lever from being moved from P (Park) when the ignition is in the on position unless the brake pedal is app ...