Paint chips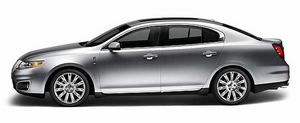 Your authorized dealer has touch-up paint to match your vehicle's color.
Take your color code (printed on a sticker in the driver's door jamb) to your authorized dealer to ensure you get the correct color.
• Remove particles such as bird droppings, tree sap, insect deposits, tar spots, road salt and industrial fallout before repairing paint chips.
• Always read the instructions before using the products.
See also:
Changing Tires with a TPMS
Note: Each road tire is equipped with a tire pressure sensor located inside the tire and wheel assembly cavity. The pressure sensor is attached to the valve stem. The pressure sensor is co ...
Recreational towing
Follow these guidelines for your specific powertrain combination to tow your vehicle for personal travel (such as behind a motor home or a truck). Note: Put your climate control system in recir ...
Safety restraints for children
See the following sections for directions on how to properly use safety restraints for children. Also see Airbag supplemental restraint system (SRS) in this chapter for special instructions about ...