Adding engine oil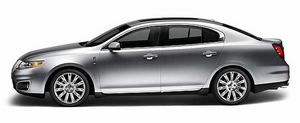 1. Check the engine oil. For instructions, refer to Checking the engine oil in this chapter.
2. If the engine oil level is not within the normal operating range, add only certified engine oil of the recommended viscosity. Remove the engine oil filler cap and use a funnel to pour the engine oil into the opening.
3. Recheck the engine oil level. Make sure the oil level is not above the normal operating range on the engine oil level dipstick.
4. Install the dipstick and ensure it is fully seated.
5. Fully install the engine oil filler cap by turning the filler cap clockwise until it stops.
To avoid possible oil loss, DO NOT operate the vehicle with the engine oil level dipstick and/or the engine oil filler cap removed.
See also:
Underbody
Flush the complete underside of your vehicle frequently. Keep body and door drain holes free from packed dirt. ...
Precautions when servicing your vehicle
• Do not work on a hot engine. • Make sure that nothing gets caught in moving parts. • Do not work on a vehicle with the engine running in an enclosed space, unless you are sure you have enough ve ...
Touchscreen functions
Temperature– Press the arrows on the left side of the screen to increase/decrease the airflow temperature for the driver side of the vehicle. This control also adjusts the passenger side te ...