Adding engine oil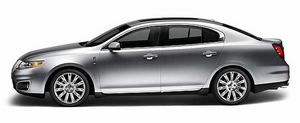 1. Check the engine oil. For instructions, refer to Checking the engine oil in this chapter.
2. If the engine oil level is not within the normal operating range, add only certified engine oil of the recommended viscosity. Remove the engine oil filler cap and use a funnel to pour the engine oil into the opening.
3. Recheck the engine oil level. Make sure the oil level is not above the normal operating range on the engine oil level dipstick.
4. Install the dipstick and ensure it is fully seated.
5. Fully install the engine oil filler cap by turning the filler cap clockwise until it stops.
To avoid possible oil loss, DO NOT operate the vehicle with the engine oil level dipstick and/or the engine oil filler cap removed.
See also:
Export unique (non–united states/canada) vehiclespecific information
For your particular global region, your vehicle may be equipped with features and options that are different from the features and options that are described in this Owner's Guide. A market unique ...
Changing the wiper blades
1. Pull the wiper blade and arm away from the glass. 2. Squeeze the locking tabs to release the blade from the arm and pull the blade away from the arm to remove it. 3. Attach the new bla ...
Adaptive cruise control
Collision warning is paired with adaptive cruise control (ACC) because both features use the forward-looking radar system. With a range of up to 600 feet, ACC monitors and adjusts vehicle speed to k ...