Choosing the right fuel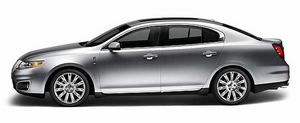 Use only UNLEADED fuel or UNLEADED fuel blended with a maximum of 10% ethanol. Do not use fuel ethanol (E85), diesel, methanol, leaded fuel or any other fuel. The use of leaded fuel is prohibited by law and could damage your vehicle.
Your vehicle was not designed to use fuel or fuel additives with metallic compounds, including manganese-based additives.
Note: Use of any fuel other than those recommended may cause powertrain damage, a loss of vehicle performance, and repairs may not be covered under warranty.
See also:
Checking engine coolant
The concentration and level of engine coolant should be checked at the intervals listed in scheduled maintenance information. The coolant concentration should be maintained at 50/50 coolant and di ...
What you should know about fail-safe cooling
If the engine coolant supply is depleted, this feature allows the vehicle to be driven temporarily before incremental component damage is incurred. The "fail-safe" distance depends on ambient tempe ...
Utilizing the mediation/arbitration program (Canada only)
For vehicles delivered to authorized Canadian dealers. In those cases where you continue to feel that the efforts by Ford of Canada and the authorized dealer to resolve a factory-related vehicle s ...