Refilling with a Portable Fuel Container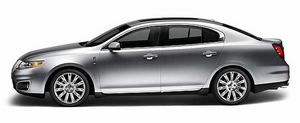 WARNING: Do not insert the nozzle of portable fuel containers or aftermarket funnels into the Easy Fuel system. This could damage the fuel system and its seal, and may cause fuel to run onto the ground instead of filling the tank, which could result in serious personal injury.
WARNING: Do not try to pry open or push open the Easy Fuel system with foreign objects. This could damage the fuel system and its seal and cause injury to you or others.

With the Easy Fuel "no cap" fuel system, use the following directions when filling from a portable fuel container:
When filling the vehicle's fuel tank from a portable fuel container, use the included funnel.
1. Locate the white plastic funnel. It is attached to the underside of the spare tire cover or is included with the tire changing tools.
2. Slowly insert the funnel into the Easy Fuel system.
3. Fill the vehicle with fuel from the portable fuel container.
4. When done, clean the funnel or properly dispose of it. Extra funnels can be purchased from your authorized dealer if you choose to dispose of the funnel. Do not use aftermarket funnels; they will not work with the Easy Fuel system and can damage it. The included funnel has been specially designed to work safely with your vehicle.
See also:
Adjusting the front power seat
WARNING: Never adjust the driver's seat or seatback when the vehicle is moving. WARNING: Do not pile cargo higher than the seatbacks to reduce the risk of injury in a collision or sudden stop. W ...
Preparing your vehicle
When the battery is disconnected or a new battery is installed, the automatic transmission must relearn its shift strategy. As a result, the transmission may have firm and/or soft shifts. This ope ...
Automatic search for parking space
To start, press the APA control switch (on the center console). The message center will display ACTIVE PARK SEARCHING. To designate what side of the street to search on, use the turn signal. ...