Running out of fuel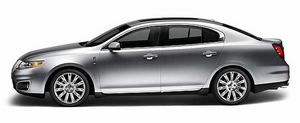 Avoid running out of fuel because this situation may have an adverse effect on powertrain components.
If you have run out of fuel:
Х You may need to cycle the ignition from off to on several times after refueling to allow the fuel system to pump the fuel from the tank to the engine. On restarting, cranking time will take a few seconds longer than normal.
Х Normally, adding 1 gallon (3.8 liters) of fuel is enough to restart the engine. If the vehicle is out of fuel and on a steep grade, more than 1 gallon (3.8 liters) may be required.
Х The service engine soon

indicator may come on. For more information on the service engine soon indicator, refer to Warning lights and chimes in the Instrument Cluster chapter.
See also:
Service Data Recording
Service data recorders in your vehicle are capable of collecting and storing diagnostic information about your vehicle. This potentially includes information about the performance or status of var ...
Adding engine coolant
When adding coolant, make sure it is a 50/50 mixture of engine coolant and distilled water. Add the mixture to the coolant reservoir, when the engine is cool, until the appropriate fill level is o ...
Fuel filter
Your vehicle is equipped with a lifetime fuel filter that is integrated with the fuel tank. Regular maintenance or replacement is not needed. ...