Measuring techniques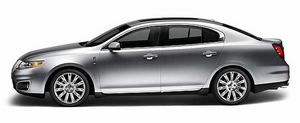 Your best source of information about actual fuel economy is you, the driver. You must gather information as accurately and consistently as possible. Fuel expense, frequency of fill-ups or fuel gauge readings are NOT accurate as a measure of fuel economy. We do not recommend taking fuel economy measurements during the first 1,000 miles (1,600 km) of driving (engine break-in period). You will get a more accurate measurement after 2,000 miles–3,000 miles (3,000 km–5,000 km).
See also:
Trailer brakes
Electric brakes and manual, automatic or surge-type trailer brakes are safe if installed properly and adjusted to the manufacturer's specifications. The trailer brakes must meet local and Federal ...
Precautions when servicing your vehicle
• Do not work on a hot engine. • Make sure that nothing gets caught in moving parts. • Do not work on a vehicle with the engine running in an enclosed space, unless you are sure you have enough ve ...
Preparing your vehicle
When the battery is disconnected or a new battery is installed, the automatic transmission must relearn its shift strategy. As a result, the transmission may have firm and/or soft shifts. This ope ...