Essentials of good fuel economy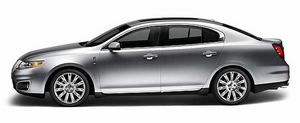 See also:
Choosing the right fuel
Use only UNLEADED fuel or UNLEADED fuel blended with a maximum of 10% ethanol. Do not use fuel ethanol (E85), diesel, methanol, leaded fuel or any other fuel. The use of leaded fuel is prohibited ...
Genuine Ford Parts and Service
When planning your maintenance services, consider your dealership for all your vehicle's needs. There are a lot of reasons why visiting your dealership for all your service needs is a great way t ...
Measuring techniques
Your best source of information about actual fuel economy is you, the driver. You must gather information as accurately and consistently as possible. Fuel expense, frequency of fill-ups or fuel ga ...