Calculating fuel economy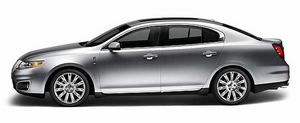 1. Fill the fuel tank completely and record the initial odometer reading (in miles or kilometers).
2. Each time you fill the tank, record the amount of fuel added (in gallons or liters).
3. After at least three to five tank fill-ups, fill the fuel tank and record the current odometer reading.
4. Subtract your initial odometer reading from the current odometer reading.
5. Follow one of the simple calculations in order to determine fuel economy:
Calculation 1: Divide total miles traveled by total gallons used.
Calculation 2: Multiply liters used by 100, then divide by total kilometers traveled.
Keep a record for at least one month and record the type of driving (city or highway). This will provide an accurate estimate of the vehicle's fuel economy under current driving conditions. Additionally, keeping records during summer and winter will show how temperature impacts fuel economy. In general, lower temperatures give lower fuel economy.
See also:
Brakes
Occasional brake noise is normal. If a metal-to-metal, continuous grinding or continuous squeal sound is present, the brake linings may be worn-out and should be inspected by an authorized deale ...
Octane Recommendations
"Regular" unleaded gasoline with a pump (R+M)/2 octane rating of 87 is recommended. Some stations offer fuels posted as "Regular" with an octane rating below 87, particularly in high altit ...
Rear heated seats
WARNING: Persons who are unable to feel pain to the skin because of advanced age, chronic illness, diabetes, spinal cord injury, medication, alcohol use, exhaustion, or other physical conditions ...