Habits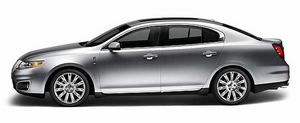 Х Smooth, moderate operation can yield up to 10% savings in fuel.
Х Steady speeds without stopping will usually give the best fuel economy.
Х Idling for long periods of time (greater than one minute) may waste fuel.
Х Anticipate stopping; slowing down may eliminate the need to stop.
Х Sudden or hard accelerations may reduce fuel economy.
Х Slow down gradually.
Х Driving at reasonable speeds (traveling at 55 mph [88 km/h] uses 15% less fuel than traveling at 65 mph [105 km/h]).
Х Revving the engine before turning it off may reduce fuel economy.
Х Using the air conditioner or defroster may reduce fuel economy.
Х You may want to turn off the speed control in hilly terrain if unnecessary shifting between the top gears occurs. Unnecessary shifting of this type could result in reduced fuel economy.
Х Warming up a vehicle on cold mornings is not required and may reduce fuel economy.
Х Resting your foot on the brake pedal while driving may reduce fuel economy.
Х Combine errands and minimize stop-and-go driving.
See also:
Using the power lumbar support
The lumbar control is located on the side of the seat cushion. Press the front of the control to adjust firmness. Press the rear of the control to adjust softness. Press the top of the co ...
Determining if the Personal Safety System is operational
The Personal Safety System uses a warning light in the instrument cluster or a back-up tone to indicate the condition of the system. Refer to the Warning light and chimes section in the Instrument ...
Inflating your tires
Safe operation of your vehicle requires that your tires are properly inflated. Remember that a tire can lose up to half of its air pressure without appearing flat. Every day before you drive, c ...