Habits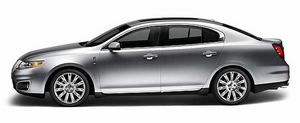 Х Smooth, moderate operation can yield up to 10% savings in fuel.
Х Steady speeds without stopping will usually give the best fuel economy.
Х Idling for long periods of time (greater than one minute) may waste fuel.
Х Anticipate stopping; slowing down may eliminate the need to stop.
Х Sudden or hard accelerations may reduce fuel economy.
Х Slow down gradually.
Х Driving at reasonable speeds (traveling at 55 mph [88 km/h] uses 15% less fuel than traveling at 65 mph [105 km/h]).
Х Revving the engine before turning it off may reduce fuel economy.
Х Using the air conditioner or defroster may reduce fuel economy.
Х You may want to turn off the speed control in hilly terrain if unnecessary shifting between the top gears occurs. Unnecessary shifting of this type could result in reduced fuel economy.
Х Warming up a vehicle on cold mornings is not required and may reduce fuel economy.
Х Resting your foot on the brake pedal while driving may reduce fuel economy.
Х Combine errands and minimize stop-and-go driving.
See also:
Running out of fuel
Avoid running out of fuel because this situation may have an adverse effect on powertrain components. If you have run out of fuel: Х You may need to cycle the ignition from off to on several times ...
Changing the wiper blades
1. Pull the wiper blade and arm away from the glass. 2. Squeeze the locking tabs to release the blade from the arm and pull the blade away from the arm to remove it. 3. Attach the new bla ...
Night time and dark area use
At night time or in dark areas, the camera system relies on the reverse lamp lighting to produce an image. Therefore it is necessary that both reverse lamps are operating in order to get a clear i ...