Conditions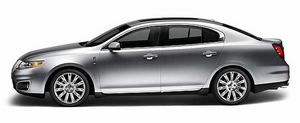 • Heavily loading a vehicle may reduce fuel economy at any speed.
• Carrying unnecessary weight may reduce fuel economy (approximately 1 mpg [0.4 km/L] is lost for every 400 lb [180 kg] of weight carried).
• Adding certain accessories to your vehicle (for example; bug deflectors, rollbars/light bars, running boards, ski/luggage racks) may reduce fuel economy.
• Using fuel blended with alcohol may lower fuel economy.
• Fuel economy may decrease with lower temperatures during the first 8–10 miles (12–16 km) of driving.
• Driving on flat terrain offers improved fuel economy as compared to driving on hilly terrain.
• Transmissions give their best fuel economy when operated in the top cruise gear and with steady pressure on the gas pedal.
• Close windows for high speed driving.
See also:
Cabin air filter
Your vehicle is equipped with a cabin air filter, located behind the glove box. The particulate air filtration system is designed to reduce the concentration of airborne particles such as dust, sp ...
Driving on slippery surfaces with AWD vehicles
AWD vehicles are specially equipped for driving on sand, snow, mud and rough roads and have operating characteristics that are somewhat different from conventional vehicles, both on and off the hi ...
Exterior style
•Hood deflector •Splash guards •Side window deflectors •Wheels •Moon roof deflector ...