Conditions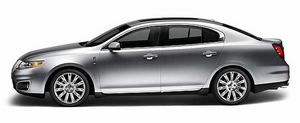 Х Heavily loading a vehicle may reduce fuel economy at any speed.
Х Carrying unnecessary weight may reduce fuel economy (approximately 1 mpg [0.4 km/L] is lost for every 400 lb [180 kg] of weight carried).
Х Adding certain accessories to your vehicle (for example; bug deflectors, rollbars/light bars, running boards, ski/luggage racks) may reduce fuel economy.
Х Using fuel blended with alcohol may lower fuel economy.
Х Fuel economy may decrease with lower temperatures during the first 8Ц10 miles (12Ц16 km) of driving.
Х Driving on flat terrain offers improved fuel economy as compared to driving on hilly terrain.
Х Transmissions give their best fuel economy when operated in the top cruise gear and with steady pressure on the gas pedal.
Х Close windows for high speed driving.
See also:
Tires
Tires are designed to give many thousands of miles of service, but they must be maintained in order to get the maximum benefit from them. ...
Passenger compartment fuse panel
The fuse panel is located below and to the left of the steering wheel by the brake pedal. Remove the panel cover to access the fuses. To remove a fuse use the fuse puller tool provided on the fuse ...
Rear heated seats
WARNING: Persons who are unable to feel pain to the skin because of advanced age, chronic illness, diabetes, spinal cord injury, medication, alcohol use, exhaustion, or other physical conditions ...