Power steering fluid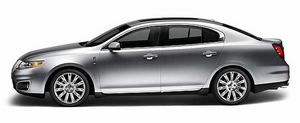 Refer to scheduled maintenance information.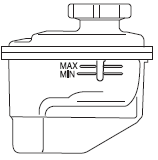 1. Start the engine and let it run until it reaches normal operating temperature (the engine coolant temperature gauge indicator will be near the center of the normal area between H and C).
2. While the engine idles, turn the steering wheel left and right several times.
3. Turn the engine off.
4. Check the fluid level in the reservoir. It should be between the MIN and MAX lines. Do not add fluid if the level is in this range.
5. If the fluid is low, add fluid in small amounts, continuously checking the level until it reaches the range between the MIN and MAX lines. Be sure to put the cap back on the reservoir. Refer to Maintenance product specifications and capacities in this chapter for the proper fluid type.
See also:
USB port
WARNING: Driving while distracted can result in loss of vehicle control, accident and injury. Ford strongly recommends that drivers use extreme caution when using any device or feature that may ...
Running out of fuel
If you have run out of fuel and need to refill the vehicle with a portable fuel container, see Running out of fuel in the Maintenance and Specifications chapter for proper fuel filling method usin ...
Understanding your SelectShift Automatic™ transmission (SST) gearshift lever
This vehicle is equipped with a SelectShift Automatic™ transmission (SST) gearshift lever. SST is an automatic transmission with the ability for the driver to change gears up or down (witho ...