Power steering fluid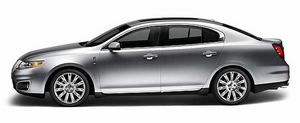 Refer to scheduled maintenance information.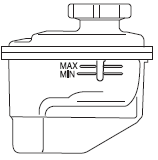 1. Start the engine and let it run until it reaches normal operating temperature (the engine coolant temperature gauge indicator will be near the center of the normal area between H and C).
2. While the engine idles, turn the steering wheel left and right several times.
3. Turn the engine off.
4. Check the fluid level in the reservoir. It should be between the MIN and MAX lines. Do not add fluid if the level is in this range.
5. If the fluid is low, add fluid in small amounts, continuously checking the level until it reaches the range between the MIN and MAX lines. Be sure to put the cap back on the reservoir. Refer to Maintenance product specifications and capacities in this chapter for the proper fluid type.
See also:
Protecting your investment
Maintenance is an investment that will pay dividends in the form of improved reliability, durability and resale value. To ensure the proper performance of your vehicle and its emission control sys ...
Additional information contained on the tire sidewall for УLTФ typetires
УLTФ type tires have some additional information beyond those of УPФ type tires; these differences are described below. Note: Tire Quality Grades do not apply to this type of tire. 1. LT ...
How Temperature Affects Your Tire Pressure
The tire pressure monitoring system (TPMS) monitors tire pressure in each pneumatic tire. While driving in a normal manner, a typical passenger tire inflation pressure may increase approximately 2 ...