Checking automatic transmission fluid at cool temperature (59°F-77°F [15°C-25°C])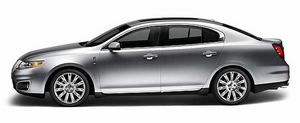 If a fluid check is necessary at a low fluid temperature (59°F-77°F [15°C-25°C]), perform the check using the cold range on the dipstick.
However, the fluid must be re-checked at the proper fluid temperature.
See also:
Compass calibration adjustment
and high voltage lines. For optimum calibration, turn off all electrical accessories (heater/air conditioning, wipers, etc.) and make sure all vehicle doors are shut. 1. Start the vehicle. 2 ...
Understanding your tire pressure monitoring system (TPMS)
The tire pressure monitoring system measures pressure in your four road tires and sends the tire pressure readings to your vehicle. The low tire pressure warning light will turn on if the tire pre ...
If Your Vehicle Gets Stuck in Mud or Snow
Note: Do not rock the vehicle if the engine is not at normal operating temperature or damage to the transmission may occur. Note: Do not rock the vehicle for more than a minute or damage to the t ...