Checking automatic transmission fluid at cool temperature (59°F-77°F [15°C-25°C])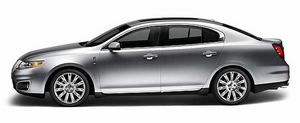 If a fluid check is necessary at a low fluid temperature (59°F-77°F [15°C-25°C]), perform the check using the cold range on the dipstick.
However, the fluid must be re-checked at the proper fluid temperature.
See also:
Troubleshooting
...
Message center
Your vehicle's message center allows you to configure/personalize certain vehicle options to suit your needs. The message center is also capable of monitoring many vehicle systems and will alert ...
Service Data Recording
Service data recorders in your vehicle are capable of collecting and storing diagnostic information about your vehicle. This potentially includes information about the performance or status of var ...