Checking automatic transmission fluid at cool temperature (59°F-77°F [15°C-25°C])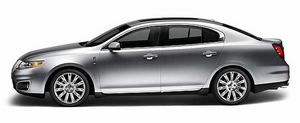 If a fluid check is necessary at a low fluid temperature (59°F-77°F [15°C-25°C]), perform the check using the cold range on the dipstick.
However, the fluid must be re-checked at the proper fluid temperature.
See also:
Important safety precautions
WARNING: Do not overfill the fuel tank. The pressure in an overfilled tank may cause leakage and lead to fuel spray and fire. WARNING: The fuel system may be under pressure. If you hear a hissing ...
Positive retention floor mat
Positive retention floor mat WARNING: Always use floor mats that are designed to fit the foot well of your vehicle. Only use floor mats that leave the pedal area unobstructed. Only use floor ...
Fuel quality
If you are experiencing starting, rough idle or hesitation driveability problems during a cold start, try a different brand of "Regular" unleaded gasoline. Do not add aftermarket fuel additive ...