Adjusting automatic transmission fluid levels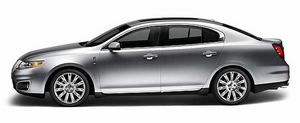 Before adding any fluid, make sure the correct type is used. The type of fluid used is normally indicated on the dipstick and also in the Maintenance product specifications and capacities section in this chapter.
Note: Only one ATF fluid specification has been tested and approved for use with the automatic 6-speed: Premium Automatic Transmission fluid.
Mercon fluids cannot be used with the automatic 6-speed without damage or voiding warranty.
Use of a non-approved automatic transmission fluid may cause internal transmission component damage.
If necessary, add fluid in 1/2 pint (250 mL) increments through the filler tube until the level is correct.
If an overfill occurs, excess fluid should be removed by an authorized dealer.
An overfill condition of transmission fluid may cause shift and/or engagement concerns and/or possible damage.
Do not use supplemental transmission fluid additives, treatments or cleaning agents. The use of these materials may affect transmission operation and result in damage to internal transmission components.
See also:
Congratulations
Congratulations on acquiring your new Lincoln. Please take the time to get well acquainted with your vehicle by reading this handbook. The more you know and understand about your vehicle, the grea ...
Waxing
Х Wash the vehicle first. Х Use a quality wax that does not contain abrasives. Х Do not allow paint sealant to come in contact with any non-body (low-gloss black) colored trim, such as grained d ...
Real-time damping
Compared to the fixed-rate damper standard on the 2012 MKT, the CCD damper on the 2013 MKT offers dramatically expanded control range. CCD utilizes 46 inputs to feed data to a sophisticated control ...