Adjusting automatic transmission fluid levels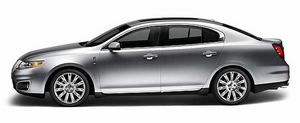 Before adding any fluid, make sure the correct type is used. The type of fluid used is normally indicated on the dipstick and also in the Maintenance product specifications and capacities section in this chapter.
Note: Only one ATF fluid specification has been tested and approved for use with the automatic 6-speed: Premium Automatic Transmission fluid.
Mercon fluids cannot be used with the automatic 6-speed without damage or voiding warranty.
Use of a non-approved automatic transmission fluid may cause internal transmission component damage.
If necessary, add fluid in 1/2 pint (250 mL) increments through the filler tube until the level is correct.
If an overfill occurs, excess fluid should be removed by an authorized dealer.
An overfill condition of transmission fluid may cause shift and/or engagement concerns and/or possible damage.
Do not use supplemental transmission fluid additives, treatments or cleaning agents. The use of these materials may affect transmission operation and result in damage to internal transmission components.
See also:
Replacing the battery
The intelligent access key (IA key) uses one coin type three-volt lithium battery CR2032 or equivalent. To replace the battery: 1. Remove the backup key from the transmitter, then twist a th ...
Active park assist
EPAS is also the primary technology behind the available active park assist (APA) system. Once engaged via a switch on the center console, ultrasonic sensors precisely measure open spaces to find ...
Ford esp extended service plans (Canada only)
You can get more protection for your vehicle by purchasing a Ford Extended Service Plan (ESP). Ford ESP is the only service contract backed by Ford Motor Company of Canada, Limited. Depending on t ...