Adjusting automatic transmission fluid levels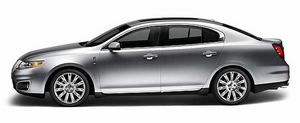 Before adding any fluid, make sure the correct type is used. The type of fluid used is normally indicated on the dipstick and also in the Maintenance product specifications and capacities section in this chapter.
Note: Only one ATF fluid specification has been tested and approved for use with the automatic 6-speed: Premium Automatic Transmission fluid.
Mercon fluids cannot be used with the automatic 6-speed without damage or voiding warranty.
Use of a non-approved automatic transmission fluid may cause internal transmission component damage.
If necessary, add fluid in 1/2 pint (250 mL) increments through the filler tube until the level is correct.
If an overfill occurs, excess fluid should be removed by an authorized dealer.
An overfill condition of transmission fluid may cause shift and/or engagement concerns and/or possible damage.
Do not use supplemental transmission fluid additives, treatments or cleaning agents. The use of these materials may affect transmission operation and result in damage to internal transmission components.
See also:
Brakes
Occasional brake noise is normal. If a metal-to-metal, continuous grinding or continuous squeal sound is present, the brake linings may be worn-out and should be inspected by an authorized deale ...
Clear MyKey
To reset all MyKeys as admin keys do the following: 1. At the main menu screen select SETTINGS then MYKEY by pressing OK or the right arrow key. 2. Press the down arrow key to get to CLEAR MYKE ...
Day and night brightness
The BLIS and/or CTA alert will automatically dim when the headlamp switch is in PARK, ON, or AUTO ON and night time darkness has been detected by the sun sensor. ...