Adjusting automatic transmission fluid levels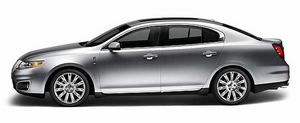 Before adding any fluid, make sure the correct type is used. The type of fluid used is normally indicated on the dipstick and also in the Maintenance product specifications and capacities section in this chapter.
Note: Only one ATF fluid specification has been tested and approved for use with the automatic 6-speed: Premium Automatic Transmission fluid.
Mercon fluids cannot be used with the automatic 6-speed without damage or voiding warranty.
Use of a non-approved automatic transmission fluid may cause internal transmission component damage.
If necessary, add fluid in 1/2 pint (250 mL) increments through the filler tube until the level is correct.
If an overfill occurs, excess fluid should be removed by an authorized dealer.
An overfill condition of transmission fluid may cause shift and/or engagement concerns and/or possible damage.
Do not use supplemental transmission fluid additives, treatments or cleaning agents. The use of these materials may affect transmission operation and result in damage to internal transmission components.
See also:
Low speed automatic cancellation
ACC is not functional at vehicle speeds below 18 mph (30 km/h). Once the vehicle speed drops below 18 mph (30 km/h), an audible alarm will sound, the head's up display will flash and the automatic ...
FCC and RSS-210 Industry Canada Compliance
This device complies with Part 15 of the FCC Rules and with RSS-210 of Industry Canada. Operation is subject to the following two conditions: (1) this device may not cause harmful interference, and ...
Inspecting your tires and wheel valve stems
Periodically inspect the tire treads for uneven or excessive wear and remove objects such as stones, nails or glass that may be wedged in the tread grooves. Check the tire and valve stems for hole ...