Adjusting automatic transmission fluid levels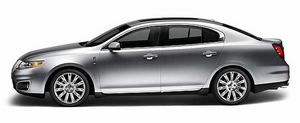 Before adding any fluid, make sure the correct type is used. The type of fluid used is normally indicated on the dipstick and also in the Maintenance product specifications and capacities section in this chapter.
Note: Only one ATF fluid specification has been tested and approved for use with the automatic 6-speed: Premium Automatic Transmission fluid.
Mercon fluids cannot be used with the automatic 6-speed without damage or voiding warranty.
Use of a non-approved automatic transmission fluid may cause internal transmission component damage.
If necessary, add fluid in 1/2 pint (250 mL) increments through the filler tube until the level is correct.
If an overfill occurs, excess fluid should be removed by an authorized dealer.
An overfill condition of transmission fluid may cause shift and/or engagement concerns and/or possible damage.
Do not use supplemental transmission fluid additives, treatments or cleaning agents. The use of these materials may affect transmission operation and result in damage to internal transmission components.
See also:
Interior luggage compartment release
Your vehicle is equipped with a mechanical interior luggage compartment release handle that provides a means of escape for children and adults in the event they become locked inside the luggage co ...
Replacing fog lamp bulbs
1. Make sure the fog lamp switch is in the off position. 2. Rotate the harness/bulb assembly counterclockwise, to remove from the fog lamp. 3. Carefully disconnect the bulb from the harness ...
Safety restraints for children
See the following sections for directions on how to properly use safety restraints for children. Also see Airbag supplemental restraint system (SRS) in this chapter for special instructions about ...