Vehicle Symbol Glossary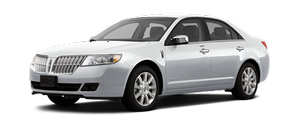 Safety Alert

Fasten Safety Belt

Airbag - Side

Child Seat Tether Anchor

Anti-Lock Brake System

Brake Fluid - Non-Petroleum Based

Stability Control System

Master Lighting Switch

Fog Lamps-Front

Fuel Pump Reset

Windshield Defrost/Demist

See Owner's Guide

Airbag - Front

Child Seat Lower Anchor

Brake System

Parking Brake System

Parking Aid System

Speed Control

Hazard Warning Flasher

Fuse Compartment

Windshield Wash/Wipe

Rear Window Defrost/Demist

Power Windows Front/Rear

Child Safety Door Lock/Unlock

Panic Alarm

Engine Coolant

Do Not Open When Hot

Avoid Smoking, Flames, or Sparks

Explosive Gas

Power Steering Fluid

Service Engine Soon

Passenger Compartment Air Filter

Check Fuel Cap

Power Window Lockout

Interior Luggage Compartment Release

Engine Oil

Engine Coolant Temperature

Battery
Battery Acid

Fan Warning

Maintain Correct Fluid Level

Engine Air Filter

Jack

Low Tire Pressure Warning
See also:
Important child restraint precautions
WARNING: Always make sure your child is secured properly in a device that is appropriate for their height, age and weight. Child safety restraints must be purchased separately from the vehicle. ...
Bounce-back
When the window is moving upward and an obstacle or a rough road condition interferes with the window's movement, the window will automatically reverse direction and move down. This is known as ...
Checking automatic transmission fluid
Refer to your scheduled maintenance information for scheduled intervals for fluid checks and changes. Your transmission does not consume fluid. However, the fluid level should be checked if the ...