Cell phone use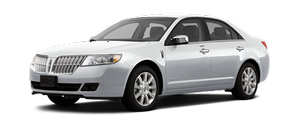 The use of Mobile Communications Equipment has become increasingly important in the conduct of business and personal affairs. However, drivers must not compromise their own or others' safety when using such equipment. Mobile Communications can enhance personal safety and security when appropriately used, particularly in emergency situations. Safety must be paramount when using mobile communications equipment to avoid negating these benefits.
Mobile Communication Equipment includes, but is not limited to, cellular phones, pagers, portable email devices, text messaging devices and portable two-way radios.
WARNING: Driving while distracted can result in loss of vehicle control, accident and injury. Ford strongly recommends that you use extreme caution when using any device or feature that may take your focus off the road. Your primary responsibility is the safe operation of your vehicle.
We recommend against the use of any handheld device while driving and that you comply with all applicable laws.
See also:
Special operating conditions
If you operate your vehicle primarily in any of the following conditions, you need to perform additional maintenance as indicated. If you occasionally operate your vehicle under any of these condi ...
Vehicles sold in the U.S. : Getting roadside assistance
To fully assist you should you have a vehicle concern, Ford Motor Company offers a complimentary roadside assistance program. This program is separate from the New Vehicle Limited Warranty. The se ...
Driving on hilly or sloping terrain
Although natural obstacles may make it necessary to travel diagonally up or down a hill or steep incline, you should always try to drive straight up or straight down. Note: Avoid driving crosswise ...