MP3 track and folder structure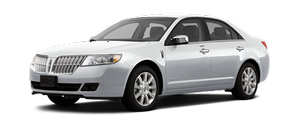 Your MP3 system recognizes MP3 individual tracks and folder structure as follows:
Х There are two different modes for MP3 disc playback: MP3 track mode (system default) and MP3 folder mode. For more information on track and folder mode, refer to Sample MP3 structure in the following section.
Х MP3 track mode ignores any folder structure on the MP3 disc. The player numbers each MP3 track on the disc (noted by the .mp3 file extension) from T001 to a maximum of T255.
Note: The maximum number of playable MP3 files may be less depending on the structure of the CD and exact model of radio present.
Х MP3 folder mode represents a folder structure consisting of one level of folders. The CD player numbers all MP3 tracks on the disc (noted by the .mp3 file extension) and all folders containing MP3 files, from F001 (folder) T001 (track) to F253 T255.
Х Creating discs with only one level of folders will help with navigation through the disc files.
See also:
Genuine Ford Parts and Service
When planning your maintenance services, consider your dealership for all your vehicleТs needs. There are a lot of reasons why visiting your dealership for all your service needs is a great way t ...
Tire rotation
Rotating your tires at the recommended interval (as indicated in the Scheduled Maintenance chapter) will help your tires wear more evenly, providing better tire performance and longer tire life. ...
Electronic compass
The compass heading is displayed in the center integrated display (CID). The compass reading may be affected when you drive near large buildings, bridges, power lines and powerful broadcast anten ...