General audio information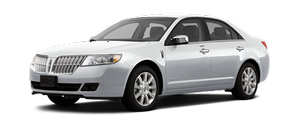 Radio frequencies:
AM and FM frequencies are established by the Federal Communications
Commission (FCC) and the Canadian Radio and Telecommunications
Commission (CRTC). Those frequencies are:
AM: 530, 540Ц1700, 1710 kHz
FM: 87.7, 87.9Ц107.7, 107.9 MHz
Radio reception factors:
There are three factors that can affect radio reception:
Х Distance/strength: The further you travel from an FM station, the weaker the signal and the weaker the reception.
Х Terrain: Hills, mountains, tall buildings, power lines, electric fences, traffic lights and thunderstorms can interfere with your reception.
Х Station overload: When you pass a broadcast tower, a stronger signal may overtake a weaker one and play while the weak station frequency is displayed.
See also:
Setting the gap distance
The distance between your vehicle and the vehicle in front of you can be decreased or increased by pressing <---> control. GAP <---> will be displayed in the message center. Thre ...
SYNC system hands free control features
SYNC system hands free control features Press briefly to use the voice command feature. You will hear a tone and LISTENING will appear in the radio display. Press and hold to exit ...
Technology and Features
Besides the looks, impressive steering and comfortable seating, the other thing the MKS has going for it is an intuitive, feature-packed technology center. Unfortunately, the attractive base price ...