Overriding adaptive cruise control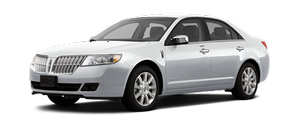 WARNING: Whenever the driver is overriding the ACC by pressing the accelerator pedal, the ACC will not automatically apply the brakes to maintain separation from any vehicle ahead.
The set speed and gap distance can be overridden by pressing the accelerator pedal.
When the driver is overriding ACC, the green

cruise indicator light is illuminated, and CRUISE OVERRIDE is displayed in the message center. When the accelerator is released, the ACC function will operate again and vehicle speed will decrease to the set speed, or a lower speed if following a slower vehicle.
See also:
Info (information menu)
Press INFO repeatedly to cycle through the following features: TRIP A/B Registers the distance of individual journeys. Press and release INFO until the A or B trip appears in the display (th ...
Vehicle sensitive mode
This is the normal retractor mode, which allows free shoulder belt length adjustment to your movements and locking in response to vehicle movement. For example, if the driver brakes suddenly or tu ...
Fuel pump shut-off
In the event of a moderate to severe collision, this vehicle is equipped with a fuel pump shut-off feature that stops the flow of fuel to the engine. Not every impact will cause a shut-off. Not ...