How Temperature Affects Your Tire Pressure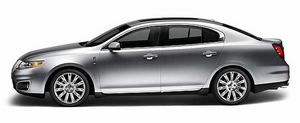 The tire pressure monitoring system (TPMS) monitors tire pressure in each pneumatic tire. While driving in a normal manner, a typical passenger tire inflation pressure may increase approximately 2 to 4 psi (14 to 28 kPa) from a cold start situation. If the vehicle is stationary overnight with the outside temperature significantly lower than the daytime temperature, the tire pressure may decrease approximately 3 psi (21 kPa) for a drop of 30°F (17°C) in ambient temperature. This lower pressure value may be detected by the TPMS as being significantly lower than the recommended inflation pressure and activate the TPMS warning light for low tire pressure. If the low tire pressure warning light is on, visually check each tire to verify that no tire is flat. (If one or more tires are flat, repair as necessary.) Check air pressure in the road tires. If any tire is under-inflated, carefully drive the vehicle to the nearest location where air can be added to the tires. Inflate all the tires to the recommended inflation pressure.
See also:
Jump starting
WARNING: The gases around the battery can explode if exposed to flames, sparks, or lit cigarettes. An explosion could result in injury or vehicle damage. WARNING: Batteries contain sulfuric acid ...
One-time disable
If at any time the driver/front passenger quickly buckles then unbuckles the safety belt for that seating position, the Belt-Minder is disabled for the current ignition cycle. The Belt-Minder feat ...
Blind spot mirrors (if equipped)
Blind spot mirrors have an integrated convex spotter mirror built into the upper outboard corner of the outside mirrors. They are designed to assist the driver by increasing visibility along the s ...