How Temperature Affects Your Tire Pressure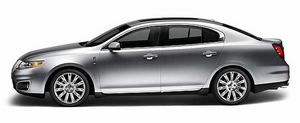 The tire pressure monitoring system (TPMS) monitors tire pressure in each pneumatic tire. While driving in a normal manner, a typical passenger tire inflation pressure may increase approximately 2 to 4 psi (14 to 28 kPa) from a cold start situation. If the vehicle is stationary overnight with the outside temperature significantly lower than the daytime temperature, the tire pressure may decrease approximately 3 psi (21 kPa) for a drop of 30°F (17°C) in ambient temperature. This lower pressure value may be detected by the TPMS as being significantly lower than the recommended inflation pressure and activate the TPMS warning light for low tire pressure. If the low tire pressure warning light is on, visually check each tire to verify that no tire is flat. (If one or more tires are flat, repair as necessary.) Check air pressure in the road tires. If any tire is under-inflated, carefully drive the vehicle to the nearest location where air can be added to the tires. Inflate all the tires to the recommended inflation pressure.
See also:
Roll Stability Control™ (RSC )
Roll Stability Control™ (RSC ) may help to maintain roll stability of the vehicle during adverse maneuvers. RSC operates by detecting the vehicle's roll motion and the rate at which it changes and ...
Important child restraint precautions
WARNING: Always make sure your child is secured properly in a device that is appropriate for their height, age and weight. Child safety restraints must be purchased separately from the vehicle. Fa ...
Driving on hilly or sloping terrain
Although natural obstacles may make it necessary to travel diagonally up or down a hill or steep incline, you should always try to drive straight up or straight down. Note: Avoid driving crosswise ...